Telecommunication companies have announced that Nigerians may soon have to pay different rates across states for calls, data, SMS and other telecommunication services.
According to telecom companies, the measure is aimed at easing the diverse tax and business environment in different states.
They argue that it is no longer appropriate for Nigeria to continue to apply a single national tax rate because the cost of providing services is different in each state.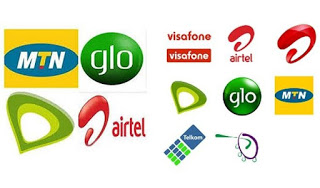 The Chairman of the Association of Licensed Telecommunications Operators of Nigeria, Mr. Gbenga Adebayo, disclosed this in Lagos during his goodwill speech at the "Nigeria e-Government Summit 2023" with topic "E-Government:
"We have talked about taxation many times over the years," he said. It may not be appropriate to continue to have a single national tariff, because if the cost of providing a service in one area is high then the service in that area will reflect the cost of providing the service.
"If you have a state that imposes 50 different operator taxes, the telecom operators have to pass them on to subscribers. Otherwise, we will face this problem for many years."
Elaborating on the subject on the sidelines of the event, the chairman of the apex telecommunications operators association revealed that the Nigerian Communications Commission was aware of this new need. He emphasized that this is the way forward for telecom operators.
"We are providing NCC with data to support this claim, but this is the direction we need to go," Adebayo said. This is the only way to minimize the diversity of existing taxes, since in some cases the costs of implementing the service are higher. »
He said the current pricing mechanism for telecom services is unfair to states with a vibrant and friendly business environment.
According to him, "it would be unfair if countries that provide a favorable and favorable business environment should pay as much as those that show great hostility towards service providers. And we think the time has come. This is not done anywhere in the world.
"Depending on different geographical areas, prices are also different. For example, if you leave Lagos for Benin, you will pay a different price. It's the same phone service, but that's because the regulations and rules are different in those areas. This is why end-user prices vary. So we say the time for national tariffs is over. Today's reality requires a new approach.
Once implemented, the move will ensure that telecommunication service prices across Nigeria will vary, making calls higher or cheaper depending on location.