The Nigerian Communications Commission is set to mandate telecommunication firms to attend to their customers within 30 minutes of arriving at any customer care center in the country.
This is based on a new document titled, 'Draft Quality of Service Business Rules,' on the commission's website.
According to it, the business rules stipulate the minimum quality and standards of service, associated measurements, and key performance indicators for measuring quality of service.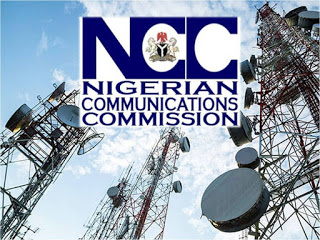 In the customer care section of the document, the telecoms regulator stated that a subscriber's waiting time to be physically attended to by relevant staff at customer care centres must not exceed 30 minutes, as against what obtains today where customers can be kept for hours before being attended to
The NCC said, "Waiting time to be physically attended to by relevant staff at customer care centers ≤ 30 minutes. The Licensee shall provide means of measuring the waiting time, starting from time of arrival at the premises."
The commission is also moving to ensure that subscribers can speak to a customer care representative within five minutes when they call a telco's helpline.
It stated, "Where a customer decides to speak to a live agent, the maximum duration allowable on the queue/IVR should be 5 minutes before answer.
"In exceptional cases where a live agent may be unavailable within five minutes to answer the call, a customer should be given an option to hang up to be called back within a maximum time of 30 minutes."
Customers will also lose their numbers if they do not use it within a year. The line will be deactivated if it has not been used for 6 months, and within a year, you'll loose the number.