Stories were pioneered by Snapchat in 2013, now they are everywhere on WhatsApp, Facebook and even on Instagram. Telegram on the other hand resisted the urge to add stories as one of its features, but the urge kept coming base on users demand.
Now, the founder of telegram has announced that Stories are coming to the app early July 2023. If you're wondering what they'll look like, see below but be warned that the content may not be safe for work.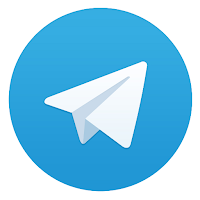 Durov says Telegram wouldn't just outright copy the feature from its competitors (hear that, Meta?), but decided to do it in "the Telegram way". This means you'll pick who can see each of your stories "with granular precision" (everyone, only contacts with exceptions, a few selected contacts, or a list of close friends). The feature will live in an expandable section at the top of your chat list, and it will be easy to hide Stories posted by any contact.
There's also the option to tag other people in your Stories. Notably, you will be able to post photos and videos taken with the front and rear cameras simultaneously in a BeReal-like style.
In addition, you will be able to choose when your story expires. You can have it expire in six, 12, 24, or 48 hours. Or, you can permanently display Stories on your profile page in a way that's similar to how Instagram lets you display Story highlights.
"You will not only be able to explore more content from your closest contacts, but finally discover more information about users you connect with in groups or channel comments.
Speaking of channels, they will benefit from more exposure and subscribers: once we launch the ability to repost messages from channels to stories, going viral on Telegram will become a lot easier."
Durov says that after internal testing of the feature, even the skeptics on the team started to appreciate it, and now no member of the team can imagine Telegram without it. That means it's probably here to stay once it lands.