Telegram has added a new crypto feature  to its platform  and it allows users to send Toncoin (TON Foundation's native token) to each other. The feature is comparable to Twitter's Bitcoin payment feature which was introduced in September 2021 through Twitter's Tip Jar feature.
The only difference is that Twitter chose to use Stripe's Lightning Network for crypto payments.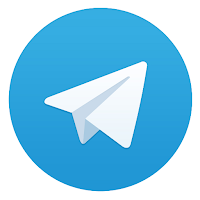 The Fall and Rise of TON
On May 12, 2020, Telegram officially abandoned its $1.7 billion crypto project- The Telegram Open Network(TON). 
The company had launched the program with its 2018 ICO in an attempt to monetize the messaging platform. However, Telegram was forced to give up on its upcoming blockchain network following a lengthy, protracted dispute with the U.S. Securities and Exchange Commission.
"Telegram's active involvement with TON is over, " wrote Pavel Durov, co-founder of Telegram, in a blog post. Later, community organizations such as Free TON, NewTON, and the TON Chinese Community brought the project back to life using Telegram's open-source code.
How to Use the New Crypto Feature
To use the new crypto feature, Telegram users must first download and install Telegram's official wallet bot that allows them to purchase cryptocurrencies using credit cards, trade, or even send them to other crypto wallets.
After installing the wallet bot, users can then go ahead and send Bitcoin (BTC) or Toncoin to each other by clicking on the "Wallet" button in the direct messages on the Telegram messaging app.