Airtel
4G LTE
is what most Airtel subscribers has long
waited for and it was said by an insider late last year that Airtel will
rollout the 4G LTE but unfortunately, nothing happen.
Some users are already reporting the presence of Airtel 4G
LTE in their location but not yet stable. I checked mine and nothing seems to
be happening yet. Every other T
e
lcos have rolled out 4G LTE in Nigeria except Airtel.
You'll recall that earlier in November,
Airt
e
l NG partnered with Ericson for core network upgrade.
Airtel signed a
three-year contract with Ericsson to transform its core network in Nigeria
thereby enabling faster mobile broadband.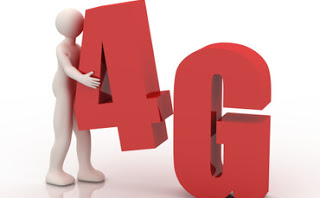 You can run a check if Airtel 4G is visible in your location and let us
know with feedback. Open your 4G smartphone's settings and scroll down to Mobile
networks – Network operators – Search
networks. Tap Search networks to initiate a search.
After a short period, a list of available networks will be presented to you.
Let us know if you see Airtel NG 4G listed or not.
This is long overdue… other countries are already testing 5G network, and I'm
sure 2018/2019, you should begin to see smartphones with 5G support.