The year is about rounding up… and more promos are still
rolling out from telcos and as the festive season draw close, we'll see more
cheaper data plan.
Glo:
Globacom recently introduced
Unfair advantage
data
plan which gives you 50% extra data when you reactivate your glo data plan. Glo
Unfair advantage gives you;
2GB for N500
4GB for N1000
9.5GB for N2000
24GB for N4000
30GB for N5000
55GB for N8000
75GB for N10000
And if you are a heavy internet user, with N20,000 you can
get 180GB. First of all check if Glo 4G is available in your location or get a
universal MiFi dongle and activate any of the above plan instead of scanning
through your mobile phone LTE network.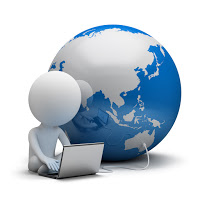 Dial *777# to activate any of the above glo plan.
Airtel:
Airtel unlimited N20,000 is the best for now for
every user. On activation, you get to use it for 3months before subscribing
again which will carry you for another 3 months. Otherwise go for the unlimited
10 or unlimited 15 as seen
here
.
Airtel SmartRecharge: the smartRecharge offer is still
running and its makes a lot of sense right here. It gives you 10x more of your
recharge for voice and data. With N200 recharge, you get N1000 for voice and
N1000 for data. N500 recharge gives you N2000 for calls and N3000 for data +
extra N3000 for data.
See how to activate
here
.
Airtel New Data Plan:
Recharge N1000 and get 4.5GB data
(1.5GB android data + 3GB YouTube streaming)
Recharge N2000 and get 9.5GB data
(3.5GB android data + 6GB YouTube streaming)
Recharge N2500 and get 15GB data
(5GB android data + 10GB YouTube streaming)
Recharge N3500 and get 17GB data
(7GB android data + 10GB YouTube streaming)
Recharge N4000 and get 19GB data
(9GB android data + 10GB YouTube streaming)
Each of the data will last you for
30 days and the YouTube free data is only usable at night.
How Can I Get it?
Dial *323# and follow the prompt.
MTN:
The only good news about MTN data is the fact that
everyone can still activate
double data offer
and it works like charm. With
N1000, you get 3GB data to last you for 30 days.
9Mobile
2hours Unlimited Download: 9Mobile
Youtube offer is
currently downloading unlimited and it is for heavy user who have large files
to download. With N400, you can download unlimited with your 9mobile sim for
2hours using the following procedures;
>>Download
Anonytun
beta
here
>>Make sure 9mobile is stable
in your location and if you have 4G the better your speed.
>>Recharge your 9mobile sim
with N400 and subscribe to 9mobile YouTube by dialing *200#, and select
option 3 consecutively
>>Now you have successfully
subscribed to YouTube 2hours.
Configure Your Anonytun this way:
Launch AnonyTun Beta.
Tap on CONFIGURACIÓN (Stealth Settings)
Then turn on Tunel VPN ON/OFF
Change Connection Protoco to HTTP
Change Puerto to 8081
Turn on PAYLOAD (Custom TCP/HTTP Headers)
Click on EDITAR PAYLOAD (Edit Custom
TCP/HTTP Headers)
Now use below settings
URL/Host: myaccount.google.com
Request method: POST
Injection method: Normal
Tick User-Agent
Tick Keep-Alive
Leave other boxes un-ticked
Click on GENERATE, then Save
Finally, click on CONECTAR, wait a few seconds for AnonyTun Beta to
connect.
Ntel: if you are an ntel subscriber, you can now
roam nationwide with 9Mobile network as a trial agreement has been reached with
both network providers. In other words, Ntel 4G subscribers can now have access
to 3G and 2G service via 9mobile which undoubtedly has better coverage
in Nigeria.
Finally, Joel ThankGod, BestBoss, Chinedu Ike,
Ghost Writer, Coin Coin, Cornel Austin, Omotoyinbo Adesoji, R&B Music,
Davido Jendo, Boboraf, edafe allwell, Romeo Aje and Carzola. Send me your mtn number
Happy New Month to you all.