I'm loving this season already and I'm expecting to see more
data updates from all our telcos soonest since we are entering into promo ember month page. After unraveling
Glo Jumbo Sim
that gives you N200,000 worth of airtime and Everyday bonanza,
Glo went ahead to introduced more data plans suitable everyone.
Glo new data plans tagged as the #GloUnfairAdvantage powered
by Glo unmatched data offers you more for less. You get 50% extra data, double the value of your subscription
when you auto-renew you package for instance, N1000 gives you 1.6GB but you'll
get 4GB instead.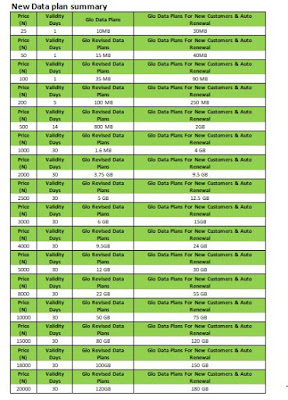 Recharge of N2000 gives you 3.75GB but you auto renew, you
get 9.5GB
Recharge of N2,500 gives you 12.5GB when you auto renew
N3,000 gives you 15Gb and N4000 gives you 24GB on auto-renew
How Does it Work?
All you need to do is to auto renew your data plans and you'll
enjoy the unfair advantage for all glo prepaid and post paid subscribers.
Glo Free YouTube Package
Glo finally join the bandwagon, offers you free YouTube
streaming offer just like Airtel and 9mobile and as you'll expect, it's for vigilantes.
You can stream YouTube Free of charge from the hour of 1am – 5:30am every day.
All you need to do is to renew your data package from N500 and above to be
eligible for this offer.
Glo Free Streaming With iFlix
I'm sure you still remember iFlix? If you don't then
check here
. iFlix just like Netflix allows you to stream different movie channels at
a pocket friendly price. Glo just partnered with iFlix and you won't be charge
any dime from your data if you are streaming iFlix on Glo network for 12 hours.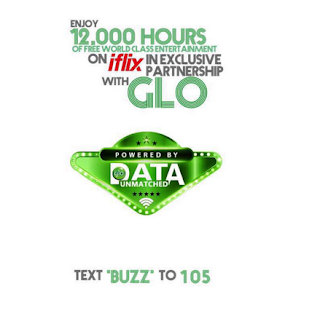 To qualify for this offer, send SMS Buzz to 105 to download
GloCafe.
This offers are mouth offering but in my location… Glo
officials are using other network to surf the net.