Opera has launched Opay, a web payment solution in Kenya.
According to Opera, OPay
is a system designed to ensure fast and secure payment and also enable
users to
shop and pay for services and products through their mobile or web browser. It
will interest you to know that OPay has been undergoing test since September.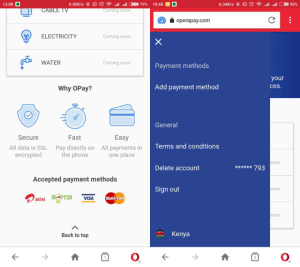 OPay will not be limited to Opera Mini as other mobile browsers can leverage
this service for airtime top-ups. Airtel and Telkom Kenya mobile phone accounts
have also been added (the test phase was limited to Safaricom), as well as the
inclusion of utility bills such as electricity, cable TV among others.
OPay is currently available through opera web portal at http://operapay.com and soon via native mobile
apps to allow fast, easy, and secure payments and money transfers.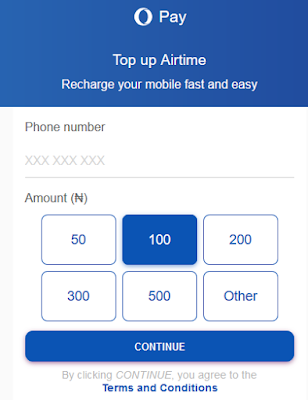 OPay is equally available in Nigeria even though it has not
been unveiled. For now, in Nigeria, you can only use OPay to purchase airtime.
OPay will soon be available in Ghana, South Africa, Tanzania, Uganda and
Zimbabwe.