Few days after launching covid19 live tracker, Microsoft has decided to launch a dedicated news bar app for Windows 10. Though the news bar app is currently in beta which can be accessible on the Microsoft store.
According to report, the News Bar works just like the normal windows taskbar with live updates from what goes on around the world; you can set your interests and region and even be configured to monitor stock market.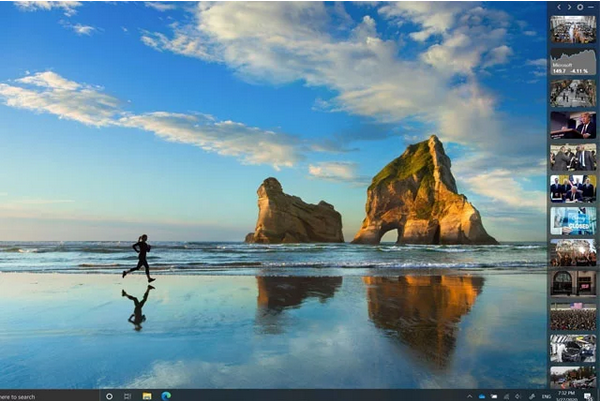 Microsoft said "The News Bar brings you the latest news from the Microsoft News network of over 4,500 of the world's most respected journalism brands," Microsoft states in its description for the app.

"In addition, you can configure it to provide you with up-to-date information throughout the day on your favourite stocks."

"If you want to focus, don't worry, you can minimize the News Bar at any time and then bring it back when you're ready for it again,"
Just like it is stated above, the app is currently in beta on the Microsoft Store and is limited to some certain regions until its official launch.
Just go straight to Microsoft store and check if it is available in your region or not before the official launch.
Finally, Windows 10 has been redesigned with a lot of changes to the interface which includes a reduced emphasis on Live Tiles in the Start Menu.
Via: Yomiprof.net