If we should ask you what will you do with 1TB smartphone storage, I'm sure you are going get lots of answers running through your mind. Samsung Galaxy S11 smartphone is expected to come with upto 1TB storage.
Samsung Galaxy S11 according to the report will offer you different storage options giving you choice of selection.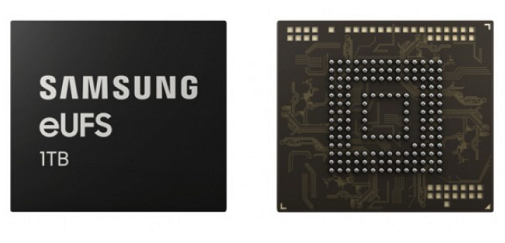 SM-G981 – 128GB, 256GB
SM-G986 – 128GB, 256GB, 512GB
SM-G988 – 128GB, 256GB, 512GB, 1TB
Late in January 2019, the 1TB storage chip was announced for smartphone and it appears Galaxy S11 will be the first smartphone to feature the storage chip. No more need for expandable microSD storage…
Samsung said its 1TB flash storage will also support file transfer speeds of up to 1GB/s.
Samsung has previously offered 512GB storage options in its previous flagships, along with up to 1TB expandable storage via MicroSD.
The Galaxy S11 Series is expected to launch in February next year, although there is currently no confirmed release date for the devices.
How much of storage is too much for you?