Barely a week ago, TStv digital satellite Paytv launched PAYU which gives you the option to pay per view. According to TStv, over 100 channels will be made available for as low as N2 per day and as high as N5 for a channel.
Now, the Paytv provider has listed the states and locations where you can get TStv decoder. According to them, more states will be added in the coming days.
How much is the Price of TStv Decoders?
The decoders are being sold for N17,500 which includes all the accessories.
Where to Buy TStv Decoders
Here are the current lists of state where you can get the decoders as seen below;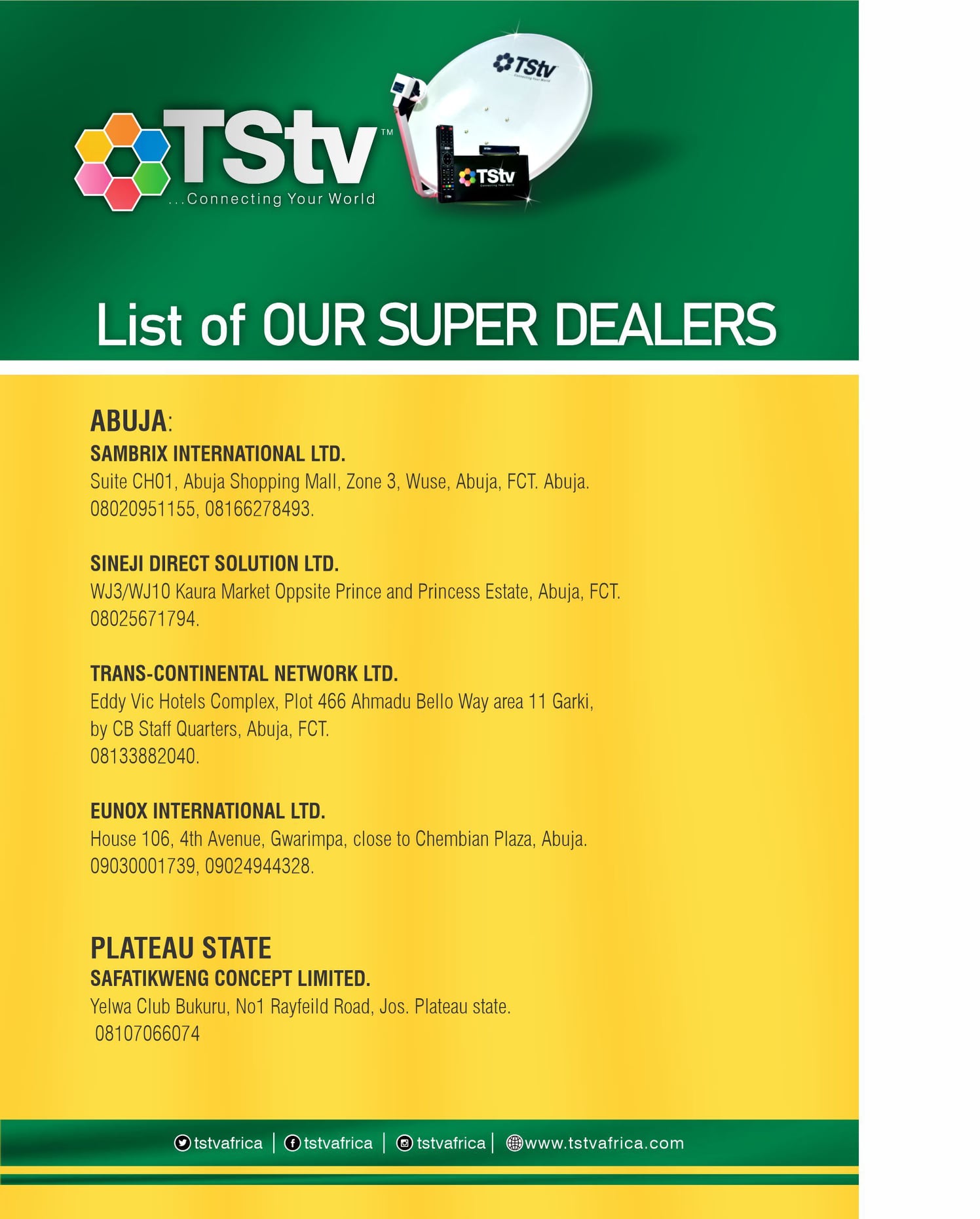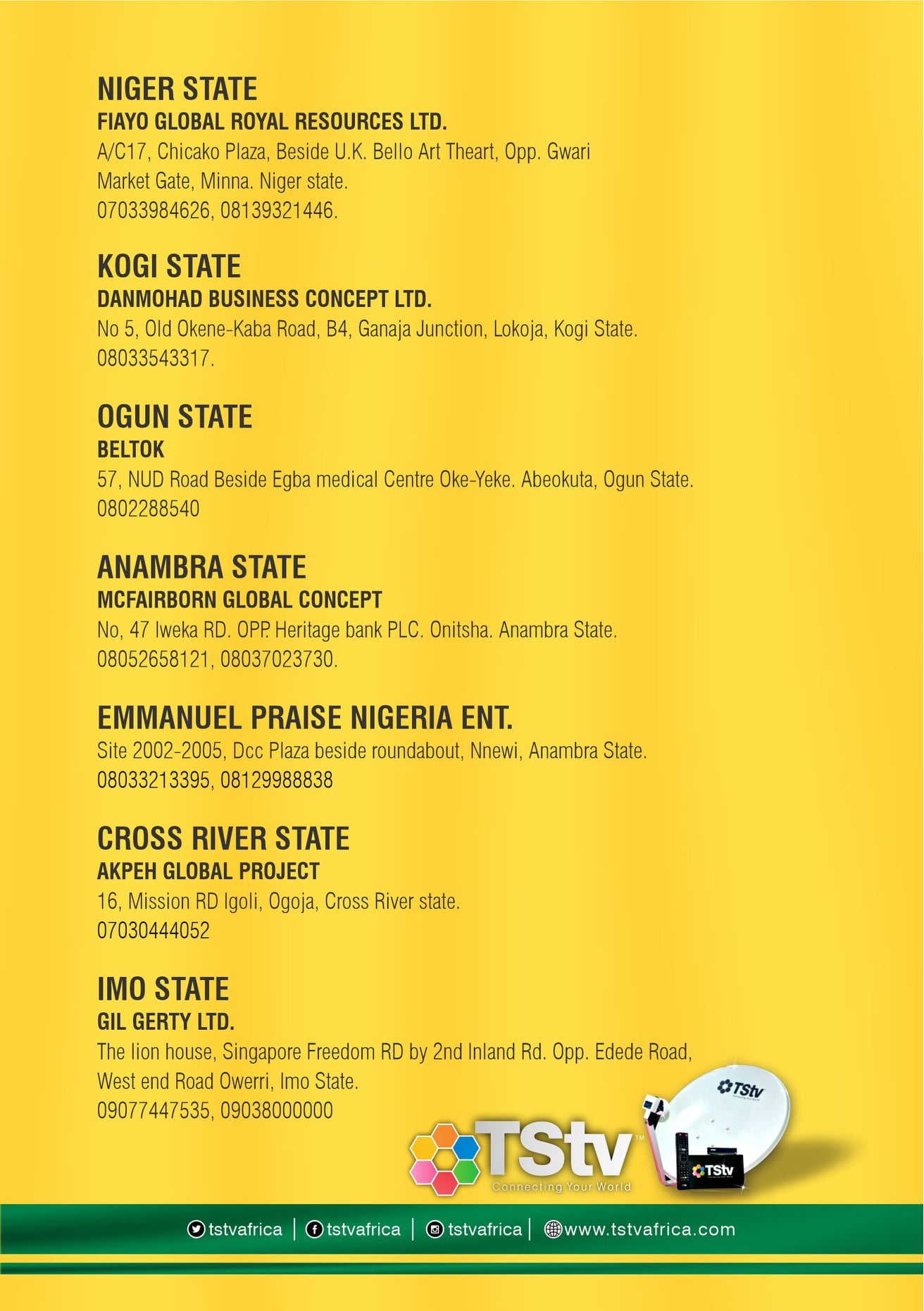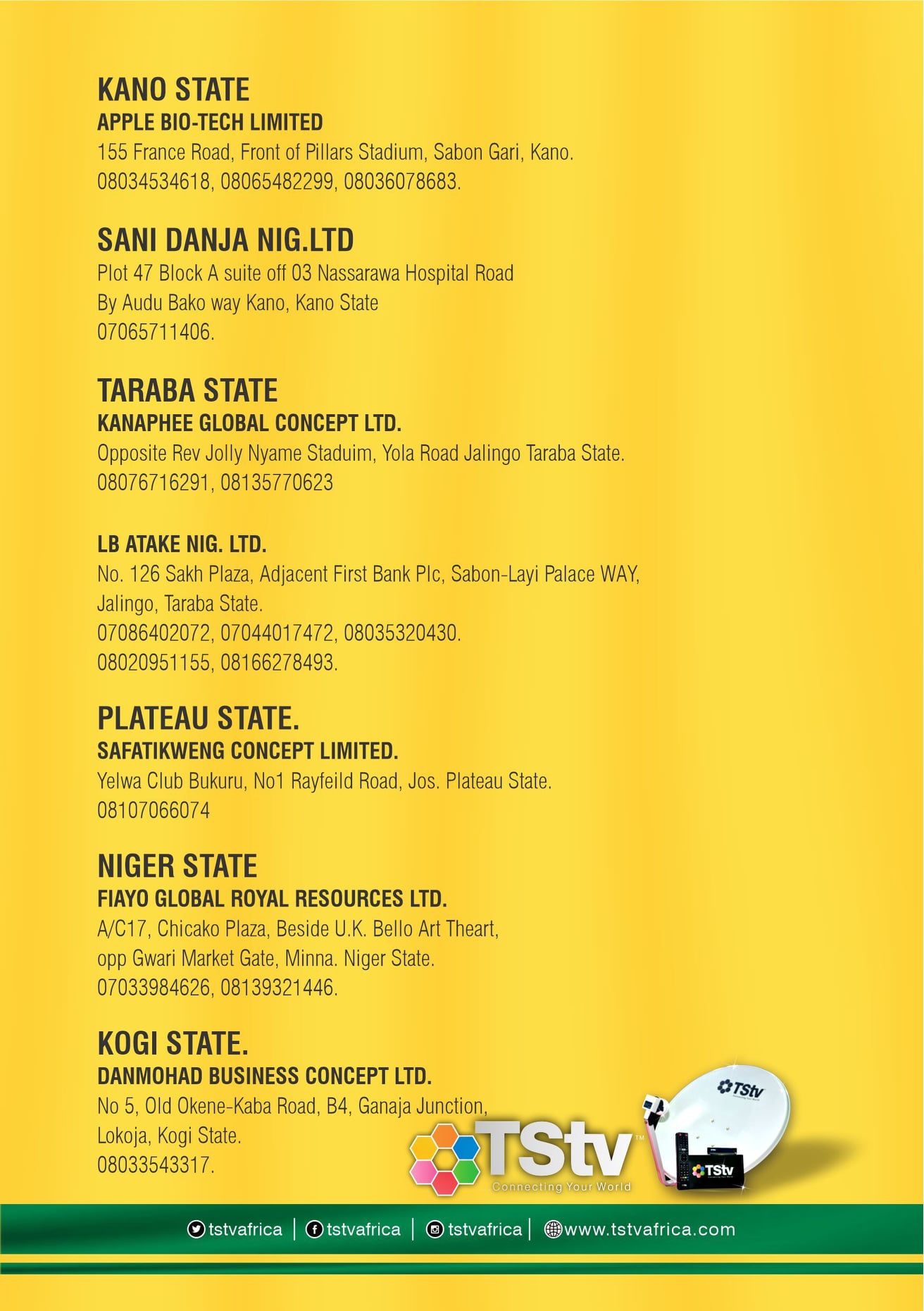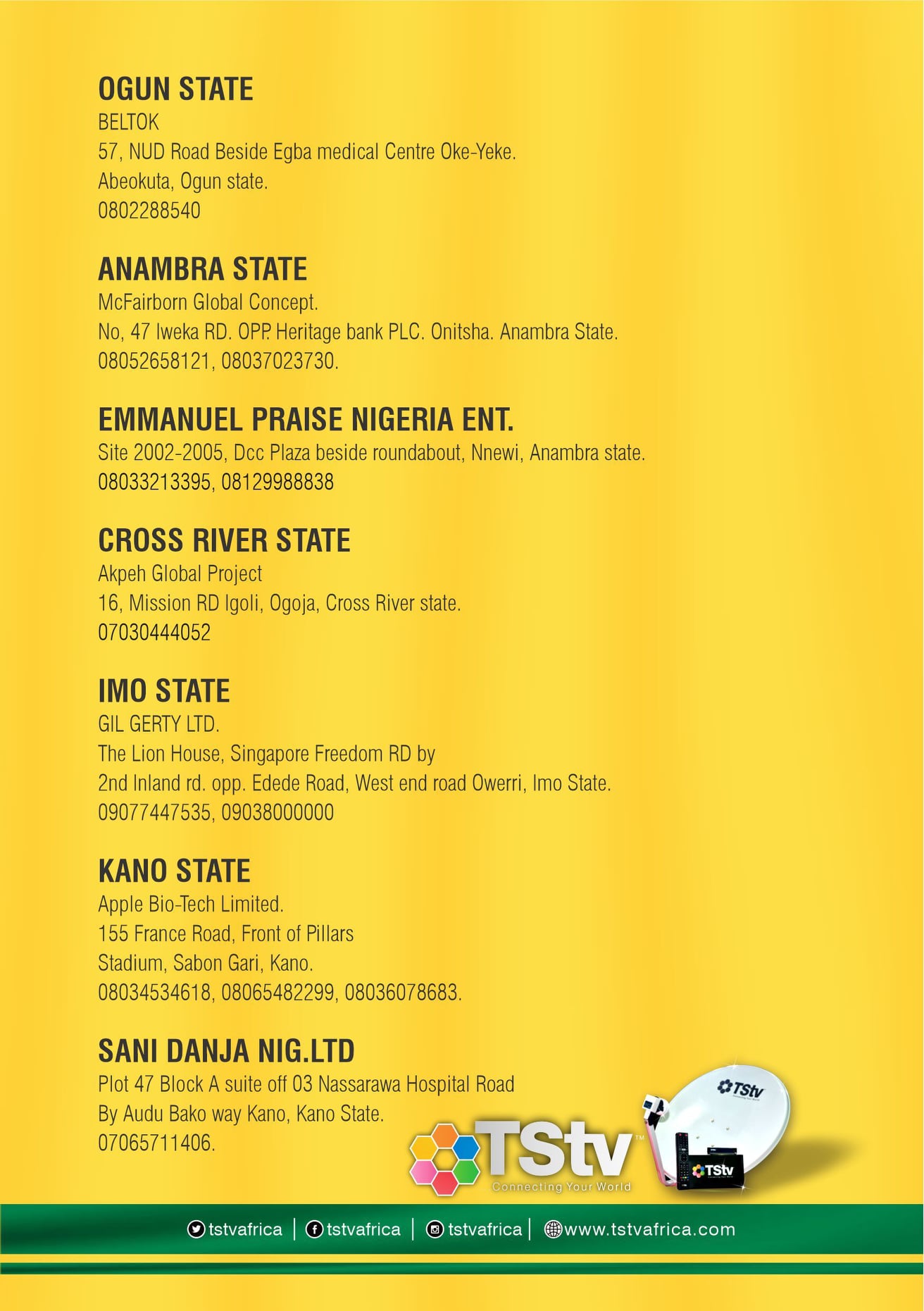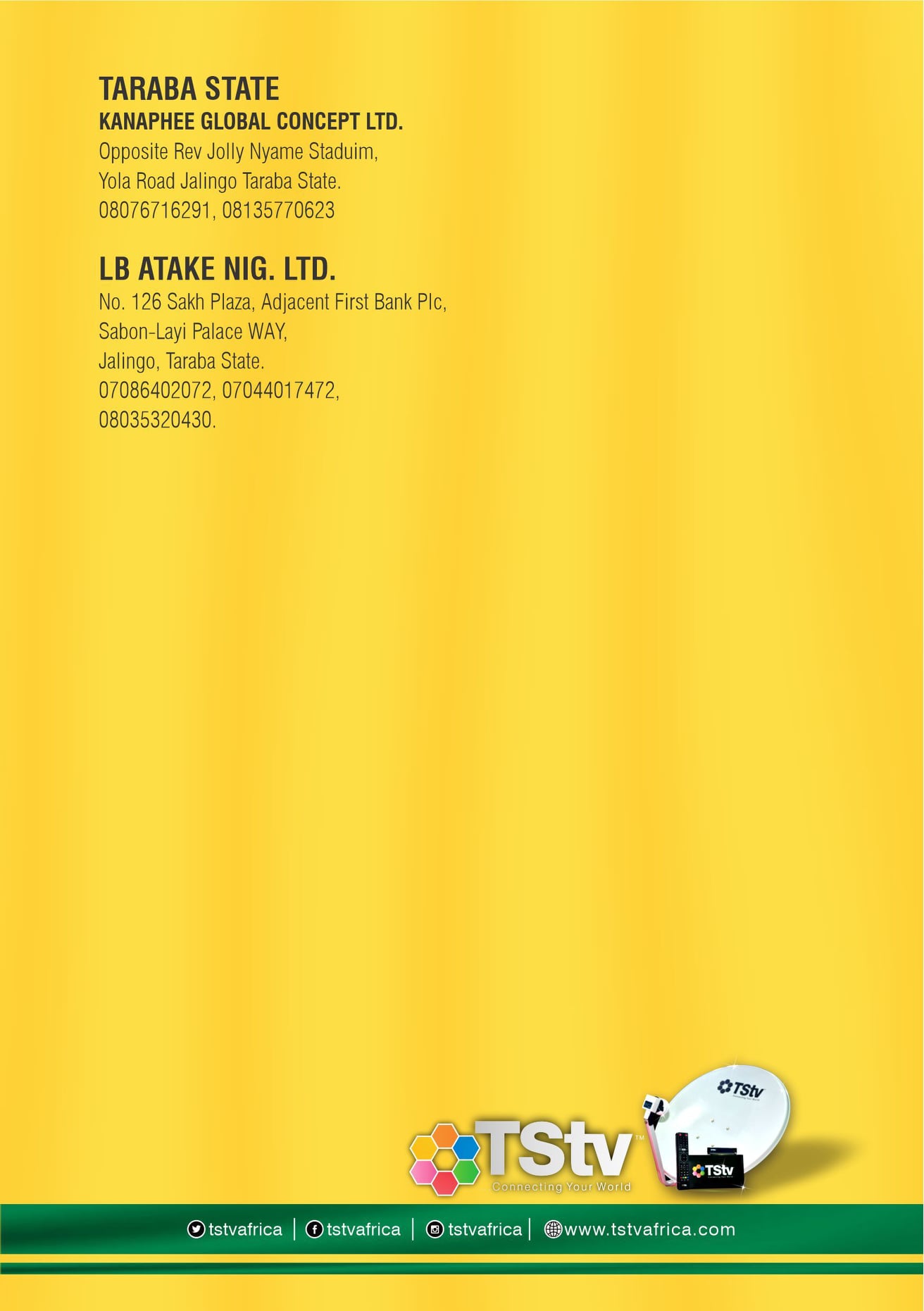 According to the CEO, Echefu said no other organization has as much high definition (HD) channels as they do.
"Nobody has as many HD channels as we do. We are rolling out with about 108 channels. We are going to be the first in sub-Saharan Africa to implement H.265," the CEO said.
"TStv has invested a lot in acquiring rights. Most channels are as low as N5 per day. As a gift to Nigerians, we are releasing one of our sports channels free for a year."
The Paytv provider attempted a launch three (3) years ago but was frustrated by the "powers that be" simply because they didn't do their due diligence well.
The TStv decoder will be available in more states and we are going to update you once the states have been released.
Let us know if you already purchased the decoder using the comments below.