E-tv owner eMedia has announced that MultiChoice dropped four of its channels from DStv without warning.
In March, the companies announced that eMedia's eMovies, eMovies Extra, eExtra and eToonz channels, available on DStv as part of the company's previous channel agreement – which expired in March 2022 – will no longer be available on DStv from 1 April.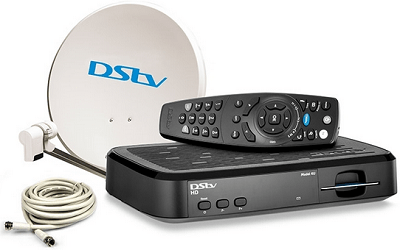 However, MultiChoice did renew the agreement to broadcast eNCA (403) exclusively on DStv and broadcast the daily Afrikaans News bulletin on kykNet (144), which came into effect from 1 April 2022.
eMedia approached the Competition Tribunal in April seeking to force MultiChoice to keep carrying eMovies, eMovies eExtra, eExtra and eToonz. These channels are available on the eMedia-owned free-to-air satellite service Openview.
MultiChoice decided not to drop the four e.tv TV channels from DStv for the time being, pending the outcome of the Competition Tribunal's judgment, which meant that the channels remained available for another two months to DStv subscribers.
On Tuesday evening, DStv removed the four e.tv channels after the Competition Tribunal decided in favor of MultiChoice in the case.
According to eMedia, "No reasons were provided for the ruling by the Competition Tribunal," eMedia said.
It said the unannounced switch-off also left eMedia without sufficient time to communicate to viewers.
"Viewers are angry and disappointed that they are no longer able to see their programmes via the DStv platform," said eMedia.
"All the e.tv channels will continue to broadcast on Openview."