Whether you like it or not, Infinixmobility is making its users happy with its range of quality devices. The smartphone company mainly focuses on developing markets like Nigeria, Egypt, and Indonesia.
Over time, we've seen Infinix improved on all its devices with good specifications. The good news is that, according to reports from XDA developers, the company is working on releasing an Infinix-branded 160W Ultra flash charger, intended for use in a future mobile phone.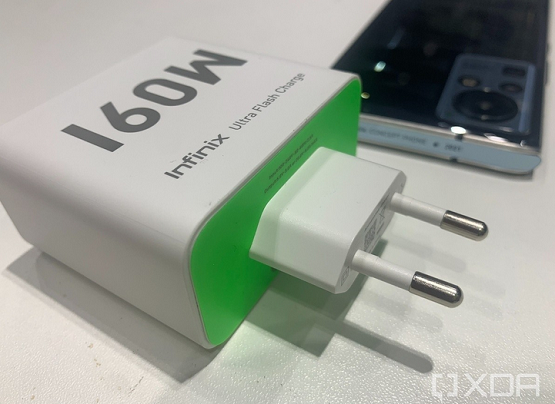 What this means is that Infinix might be working on a phone that supports significantly faster charging than most other Android devices on the market right now. For example, the OnePlus 9 Pro tops out at 65W, and Xiaomi's Mi 11 Pro and Mi 11 Ultra can reach 67W.
The adapter on the photo sure looks huge, as is to be expected for a brick this powerful. It's unclear when we'll see a phone ready to take advantage of it but it can't be long now. At the moment, information is sketchy about the 160W super-fast charger, perhaps it might even be for something power-consuming different from a smartphone.
Just recently, Infinix launched the Infinix Note 10 Pro, a budget flagship with Helio G95, and runs on Android 11. The device supports 18W charging which is fast, but not fast enough as 160W.
We await more information on this in the coming weeks.