Google has released the first beta of Android 12L, a version of its latest mobile operating system made for big-screen devices like tablets and foldables.
Aside from being able to run Android 12L Beta 1 on the Lenovo tablet and Pixel devices, developers can use Android Studio to emulate their apps on large displays.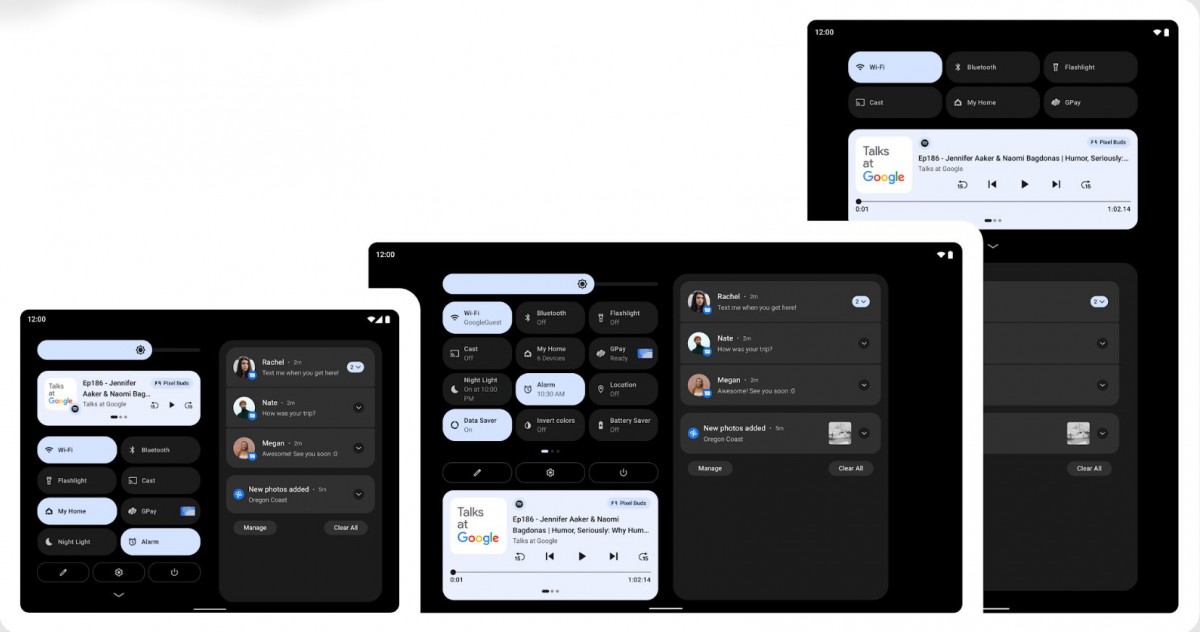 The update improves the Android 12 experience on larger displays said Google, Among the notable improvements is the notification shade making better use of extra screen space by showing Quick Settings and notifications in a two-column layout.
The lock screen pattern and PIN controls on tablets has been moved to the side of the screen to make them easier to reach.
Multi-tasking capabilities in split-screen mode have improved with a new taskbar that allows for easier launching and switching between apps.
The taskbar can be summoned or hidden using a long press, and users can drag and drop apps directly from the taskbar onto their chosen screen side.
The list of improvements and changes has been published on Android Developers Blog most of which focus on optimizing the user experience on devices with large displays.