I love reviewing the best suitable data plan at the moment
most especially on smart phones and tablet/pc. Internet surfing is sweet when
affordable subscription is made available on all platform. Despite the fact that
we have been clamoring for
Android
Internet Subscription plan and most telecom
company seems to turn deaf hears to it, doesn't mean Android users can't find
their way around; unlike Blackberry users with easy monthly subscription.
I was going through our beloveth telecoms website to see if
I'll notice another plan suitable for all platform and this is what I
discovered below;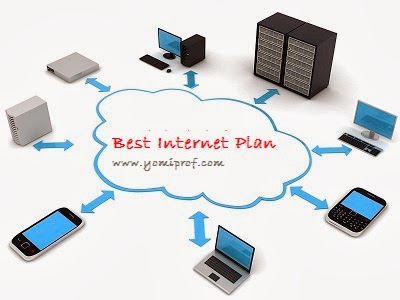 Etisalat
:
Etisalat
has been one of the fastest networks
around but with high data plan. Some couple of month ago when we all enjoyed
magic sim on eti and we're even able to use their cheap bis plan on 1k for 3Gig
on all device until a Malaysian hacker was sent to block it. However, If you
are not much of a data user and their network is perfect in your location, Etisalat
200MB goes for 1500.
Glo
: Recently
Glo
launched a new package that works on all
platform allowing you to get twice of what you subscribed for which is 1.6GB for
#2,000. Though it's reasonable for some people and to some they consider
it as too costly. However, if you have strong glo network in your location, you
can go for it. To subscribe for this plan, send "55" via an SMS to 127.
Mtn
: I can't really say much about
Mtn
network but the only
plan I'll advice you go for at the moment is their night plan which gives you
4.5GB to use for a month at the rate of #2,500. It currently works during the
day time pending till when you exhaust the 1.5GB on it. To subscribe for this
plan, text 102 to 131.
Airtel
: This has always been my favorite network all time.
No network blackberry subscription currently works on non bb device except
airtel. It allows you to have 2GB for #1,500 or 1GB for #1,000. This bis plan
currently works on all devices, including java/symbian phones.
Still waiting for more plan to be lunched and more loopholes
to be discovered so that surfing can be more cheaper for all platform.