According to the source, the South Korean tech giant plans
to scrap the inclusion of a physical home button on the device and instead
settle for a virtual button.
The headphone jack might be dropped for the sake of
engineering a thinner device, or just possibly out of a desire to copy the
worst decision from the iPhone 7.
Photo Credit: Androidpolice.com
The Galaxy S8 is also touted to come with a curved screen
display which would be without display bezels at the sides of the screen. The
bezel-less display will afford users a more robust viewing experience and
coupled with the fact that Samsung uses AMOLED displays, the display is
expected to be spot-on.
There will also likely be a virtual home button in the
absence of the physical one and it will be embedded under the glass at the
bottom edge of the screen like Google's Nexus and Pixel. Keep in mind that
dropping the home button would also mean moving the fingerprint reader,
possibly to the rear of the device like many competing manufacturers do.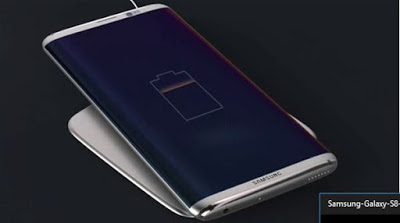 According to the sources, the phones will come with
wraparound displays using organic light-emitting diode technology.
The Galaxy S8 will also come with AI-enabled features which
is said to be different from those already in the market and would also likely
have an upgraded digital assistant that will use voice commands to send
text messages, make phone calls and provide daily appointment scheduling.
It is expected to be release between march and April 2017.