On the heels of the very successful budget flagship UMIDIGI F2, UMIDIGI is gearing up to launch a more affordable phone with an even bigger battery. This time around, we're talking about the UMIDIGI Power 3, as a successor to the UMIDIGI Power.
The Power 3 will launch on 23rd October touting quad rear cameras and a new green colour option that have now been revealed through some new renders.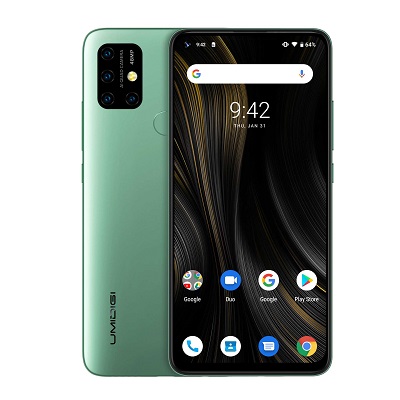 The company already unveiled some key features on its website. It reveals that the Power 3 will sport an iPhone-like square quad camera setup with 48MP main sensor, ultra wide angle lens and macro lens. The phone will feature a 6.53'' notchless punch-hole FHD+ display like UMIDIGI F2 and is also powered by the latest Android 10.
Most noticeably, the Power 3 is expected to pack a staggering 6150mAh battery. And we also see the rear panel being curved around the edges, which can make the phone fit comfortably in your hand. Another rumoured feature is the phone will have fast reverse charging that can help you charge your other devices.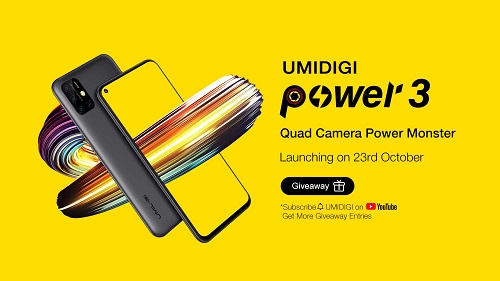 The power monster will launch soon on 23rd October. We'll keep an eye out for more specs on this device. Lastly, in order to improve the user experience, UMIDIGI is running a big giveaway to recruit 10 trial users for UMIDIGI Power 3. You can learn more about the Power 3 and join the giveaway on their official website.