Telecom companies acting under the aegis of Association of Licensed Telecoms Operators of Nigeria (ALTON) said they may have no choice but increase tariffs for voice calls and data over the decision of 14 state governments to increase the cost of right of way (RoW) for telecommunication infrastructure.
ALTON warned that the regime of discriminatory tariff regime may become inevitable as they operate under different conditions in some states.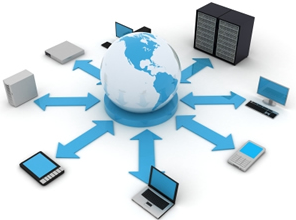 The chairman of ALTON Gbenga Adebayo lamented that some states have seen the telecoms sector as a cash cow that should be milked, adding that they come with very spurious taxes, charges, and levies.
But this threat is coming hours after Isa Pantami, minister of Communications and Digital Economy, said he has written to state governors to comply with the national economic council's (NEC) resolution on the Right of Way.
The states which hiked the levy are Lagos, Kano, Anambra, Ondo, Cross River, Kogi, Osun, Kaduna, Enugu, Adamawa, Ebonyi, Imo, Kebbi, and Gombe.
The RoW charge is the levy paid to state governments for laying of optic fiber on state roads.
At present, the cost of RoW on federal roads is N142 per linear meter.
The 14 states, however, increased RoW fees from between N300-N500 per linear meter to between N3,000-N6,000 per linear meter.
The new management of the Lagos State Infrastructure Maintenance and Regulatory Agency (LASIMRA) increased the RoW fee from N500 per linear meter to N5,000 per linear meter.
A single telecom operator needs RoW covering thousands of kilometers.
Note, a viable conclusion is yet to be drawn as it is currently being deliberated upon by the association. If peradventure it comes to conclusion, the states listed above will pay more for data and voice.