Opera brand who was recently accused of luring unsuspecting people into obtaining a loan from its multiple loan apps like OPay OKash with a high-interest rate, as yet again comes up with a new product "Olla".
Olla is a smartphone design for the mid-range android market, with triple rear cameras and one front-facing selfie camera. The spec of the smartphone has not been unveiled but we believe the storage capacity may not be far fetched from 4GB RAM + 32GB onboard storage except otherwise.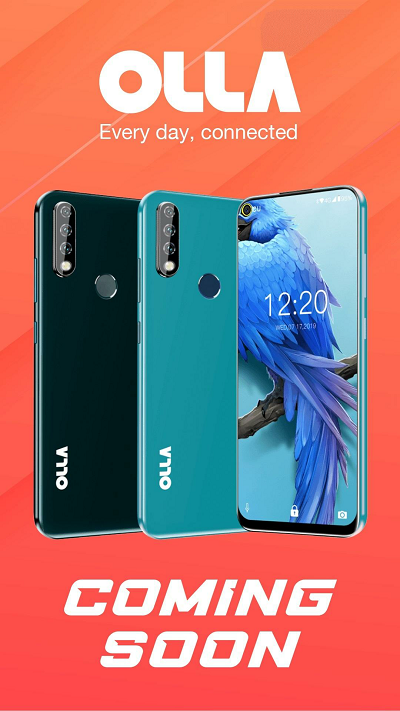 OPay has been advertising the smartphone for a couple of days each time you attend to long into your OPay app and this keeps users asking if Opera is diving into smartphone production this year 2020.
Not too long ago, OPay, the Africa-focused fintech firm owned by Opera launched OCar, a ride-hailing service in Nigeria to compete with the like of UBER and Bolt. OPay also owned OTrike, Oride and (Okash – which appears to have been removed from OPay app due to the alleged accusations laid on them).
Now, the company is planning to launch Olla, a smartphone in which at the moment the spec has not been specified. This leaves a question in the mind of OPay users, is the company now diving into smartphone production? Will it be a high end or low end? Who is opera partnering with? Won't this be a jack of all trade – master of Known?
OPay is not yet done launching new products, as we expect to see more products launch this year and who knows if the Olla smartphone will be highly subsidized at launch to at least attract buyers.
We await more information about Olla from Opay soon. Let us know what you think about this in the comment.