While you are still wondering if your android smartphone will ever be updated to the next Android operating system or not, Google is busy fixing the date for the next release of Android 11.
If your android phone hasn't received any update in the past 6 months, please I will advise you to dump it. You swap it here to get a new one depending on your location.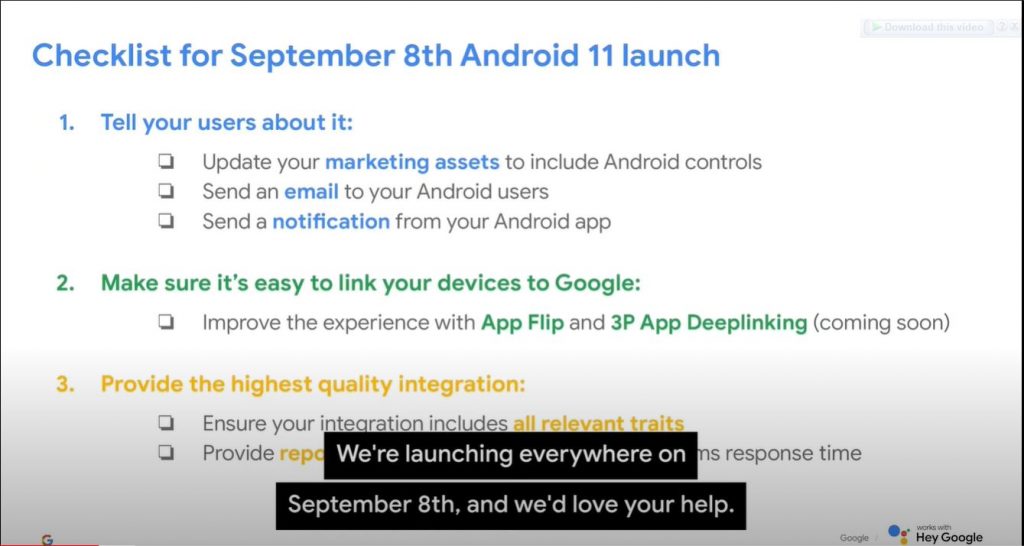 The first Android 11 beta was released last month for Pixel phones and some other OEMs… Today, Google posted a video that has revealed the official launch date of stable Android 11.
The video posted by Google titled "Works With "Hey Google" Smart Home Summit – APAC" reveals the official launch date of Android 11 – September 8th, 2020. One of the slides in the video read "Checklist for September 8th Android 11 launch" and the checklist is for Google Assistant compatible smart home device OEMs. This clearly points out to the official launch date of Android 11, but we have to wait till Google confirms it.
We are not sure yet if this will still be postponed because of the lockdown and surge in the Covid19 cases across the world, but I can confidently tell you that Android 11 is the miracle you have been waiting for to happen to your smartphone.