With the lockdown being eased across the country, very many Nigerians are caught up with what next to do in order to pick their life together. Earlier this year, I made a post about businesses that one can do in Nigeria to generate constant income. One of the businesses I mentioned is exportation and importation.
Lots of you downloaded the free e-book on importation business and I guess you want something more… you want to upgrade your skill… Now is the best time to do that with the new upgraded ebook + step by step approach on how to start making money from importation business.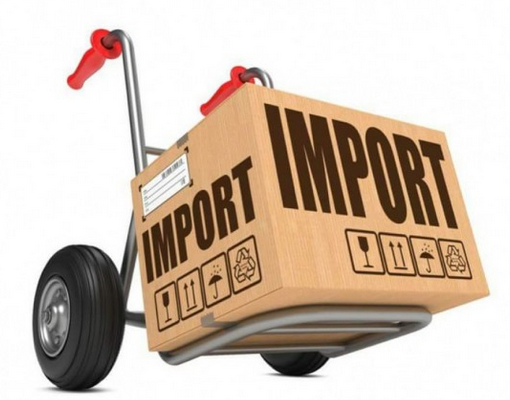 Unlike the first edition of the book, the revised and updated version of the book have more information than the one you previously read. For example, the first edition has one logistics company, the updated edition has 10 procurement companies that are a partner to major airlines in the world.
I decided to organize a bare it all web seminar on mini Importation courtesy of a friend who has been making living from mini importation for more than 3 years.
Who is This Seminar for?
Those who are looking to venturing into Importation Business
Those who downloaded the first E-book on importation
Those who wish to make extra money online from importation business
Undergraduates, NYSC Corp Members, Graduates and those who are currently out of Job
Here is What You Stand to Learn and Benefits
1. How to buy from china's 1688, Taobao, tmall, Alibaba, etc and ship directly to your doorstep/office. This means that you don't have to pick up your item in Lagos or Kano or Abuja as the case may be.
2. How to ship from china to Nigeria within 2 days (48hours). This company will ship out immediately they receive your item from the supplier.
3. How to ship from china to Nigeria at $4 per kg.
The best and most trusted procurement companies. You don't have to lose your money again to dude agents.
4. How to know products that will surely sell.
5. How to use software's like ecomhunt.com, nichescrapper.com to know products that will sell. Ecomhunt is a Dropshipping software but the way I use it in mini Importation to know what people are buying is phenomenal.
6. List of at least 20 products that you can begin to import with just #600 and sell at #5000 per piece.
7. How to customize products from china. Customization is writing your own name on a product. By now you already know that Infinix, Tecno, and Itel is owned by an Igbo man; Nnamdi Ezeigbo, he is also the owner of slot, the company that sells phones. He does not have a factory in china but this is the strategy he uses-customization.
8. How to select products niche (category). We are also going to show you 20 most profitable product categories you can begin to import with a start-up capital of #1500 (guaranteed).
9. The mistake that so-called experts make. The same mistake I made in 2017 that almost cost me my business, I wrote about it on page 43 of the book.
10. What information marketers that teach min importation don't know about the practice itself.
11. How to check china showrooms right from your mobile phone here in Nigeria.
12. How to buy a small quantity of any product from china even when the seller says that they can only sell a large quantity. Stepping down MOQ (minimum order quantity) is a virtue every mini Importer should learn how to do.
13. How to sell on Jumia and Konga. To sell on Jumia, you must be living in Lagos. At the end of this seminar, you will learn how to sell on Jumia from any state in Nigeria (guaranteed).
14. How to make a free store online.
15. The strategy you can use to win over organizations so that you can customize their end of the year souvenir for them right from china.
16. How to create a compelling Facebook page for your business.
17. A basic introduction to landing page design.
What is the Price?
The seminar will cost you #1000. Just afford to get a data bundle for us. You are however assured of refund after the seminar if it is not phenomenal.
You'll be trained by a professional, Uzu, Chidiebere Uzu (Uzu C Uzu). He is the author of Millionaire Mini-Importers – start mini importation business in Nigeria. He is also the author of PayPal's conquest-how to create a business PayPal account for banned countries.
Click here to Register, WhatsApp (Reg is #1000, then you will get the new eBook, and also added to the closed WhatsApp group).
Few Things You Can Order Instantly After The Seminar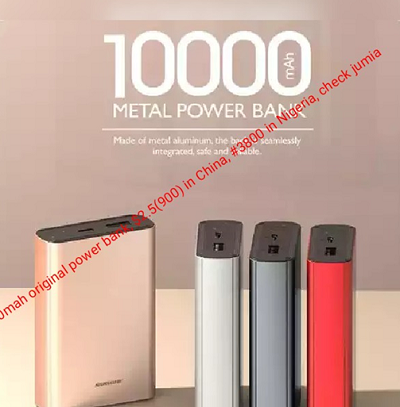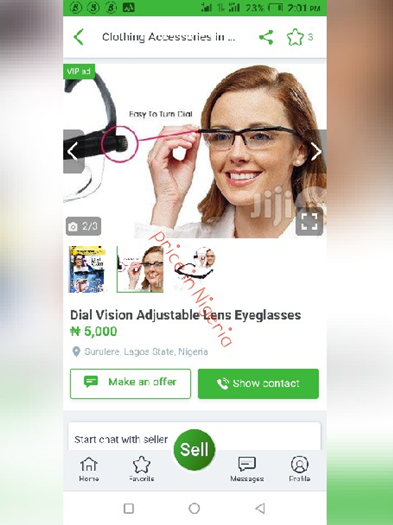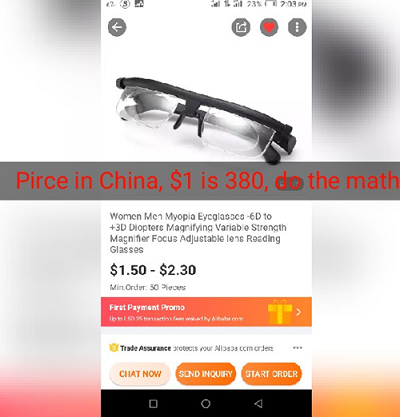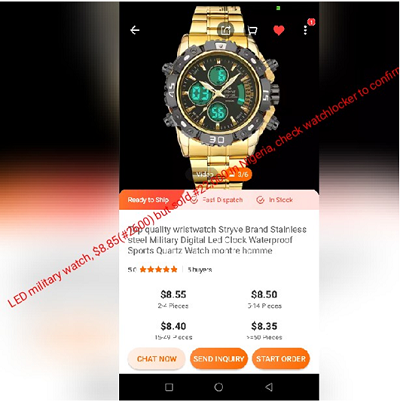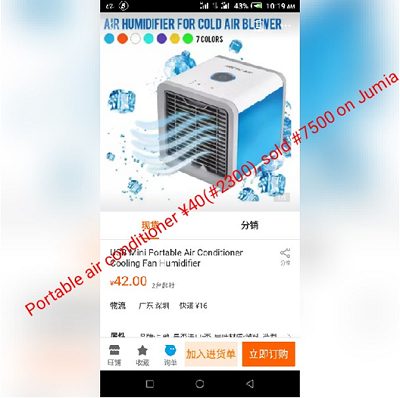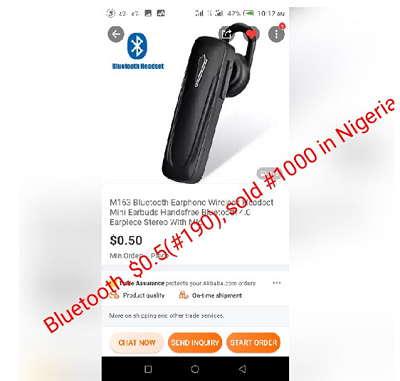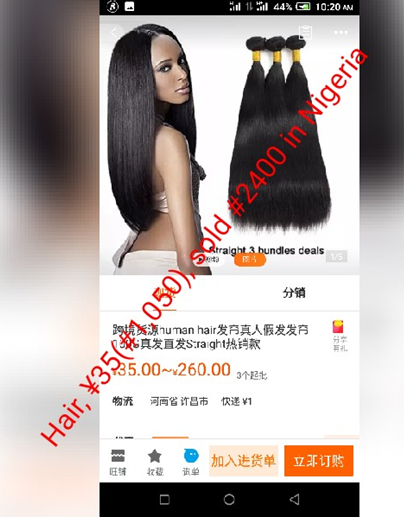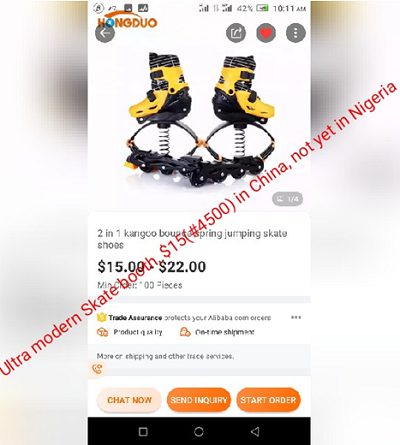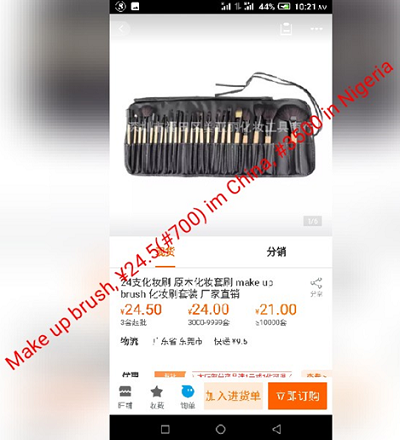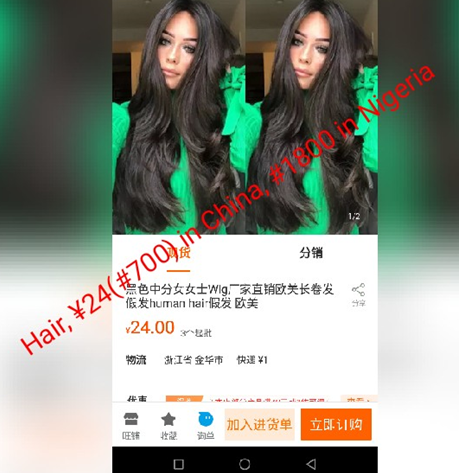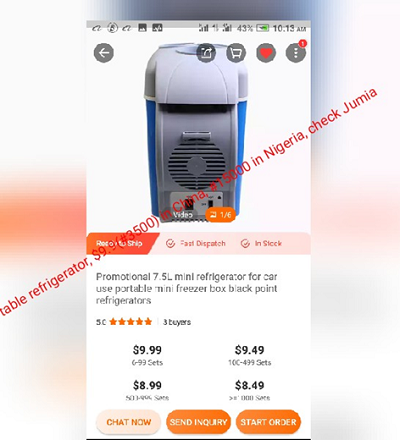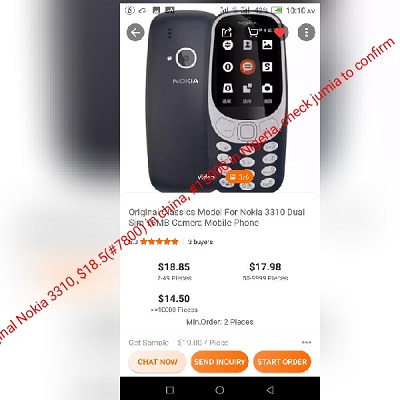 Testimonials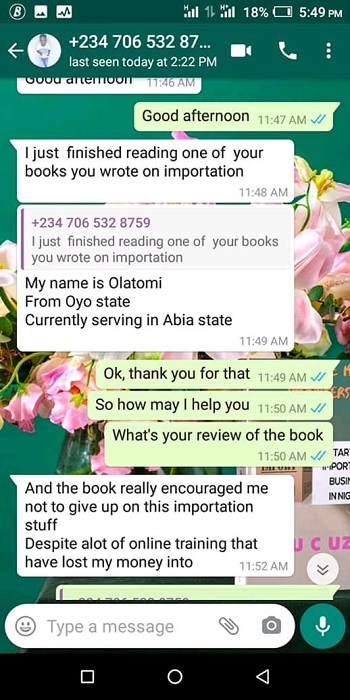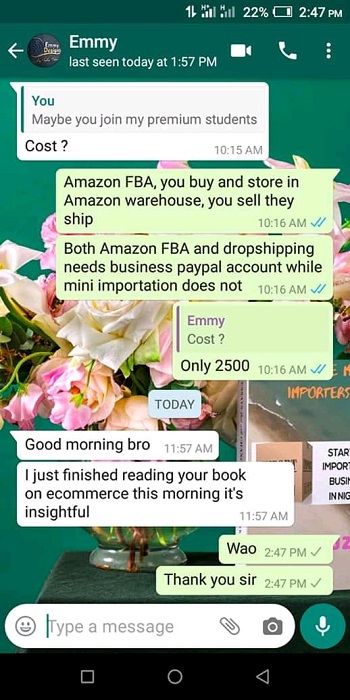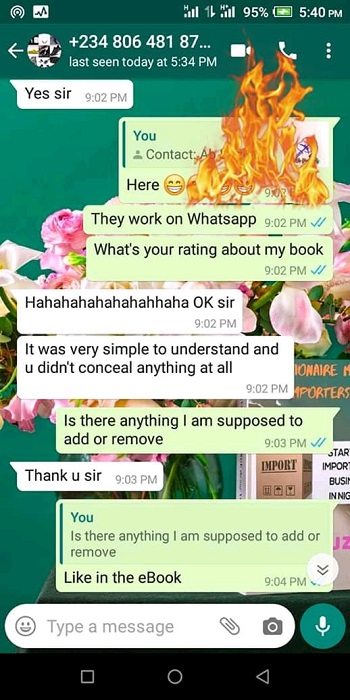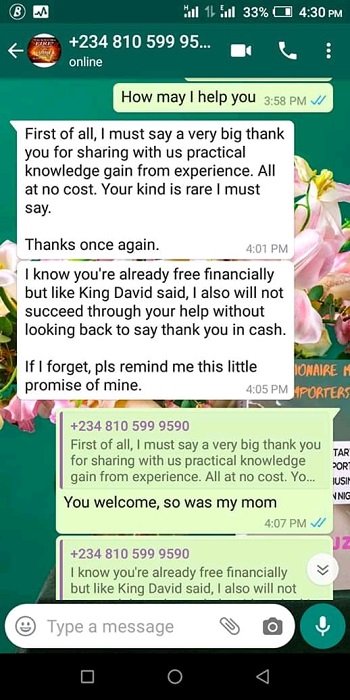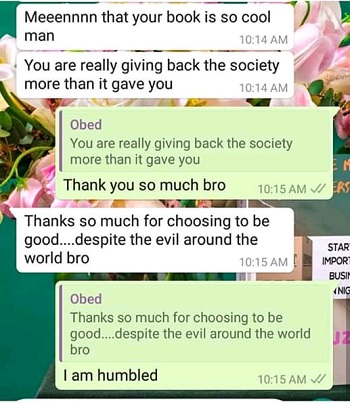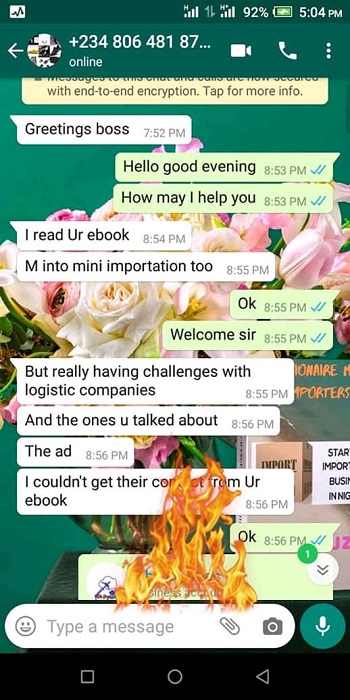 Secure your space, learn importation business, register here with Just N1000. Get the new updated E-book, then the seminar will begin.