Hello! Infinix lovers, are you ready to welcome this new upcoming device to the fold?
According to a report, Infinix is working on a very promising smartphone with the industry's leading fast-charging technology and other premium aspects.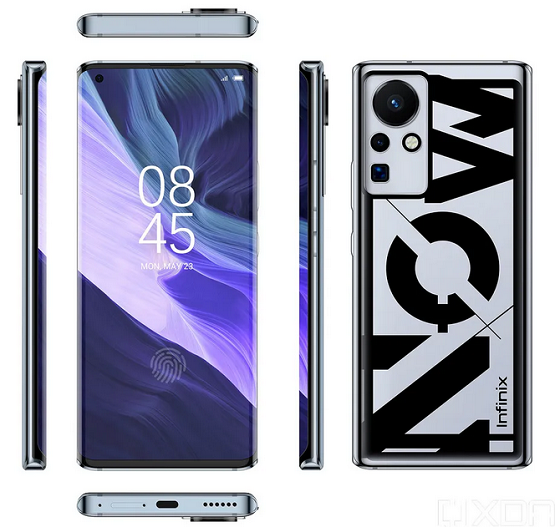 XDA-Developers have leaked a new Infinix smartphone design, which is unlike any other device the company has ever launched. The smartphone flaunts a bezel-less design with curved edges, something that isn't easy to do with a common LCD, so we assume the company is working with AMOLED here.
The display has a top-left-aligned punch-hole and it sports a square-ish design with smoothed edges.
The renders also reveal a Rectangular camera island that comprises a very unusual arrangement of cameras. We have a massive camera on the top, a smaller unit below, and a periscope camera in the bottom part. It also has a large LED flash. The device also sports a huge "NOW" logo that covers the entire back alongside a smaller Infinix logo.
The question is, could this device be dubbed Infinix Now? Only time will tell.
A few weeks back, there was a report of Infinix working on a 160W ultra flash charger that is capable of filling a device from 0-100% in few minutes, and this new Infinix device appears to support it. If this report is actually correct, then this will be a huge upgrade for the company. This 160W charging has the potential to be an industry-leading technology.
At the moment, information is sketchy about this upcoming infinix device aside from the image posted above, and even the internal specification, as well as the name of the phone, hasn't been disclosed yet. We await more information about this device in the coming weeks.