The federal high court sitting in Abuja granted the request of the Central Bank of Nigeria (CBN) to freeze accounts belonging to some technology trading platforms offering local and foreign stocks.
The judge, granted the prayers of the apex bank to freeze the accounts of RiseVest Technologies Limited, Bamboo Systems Technology Limited, Chaka Technologies Limited, and Trove Technologies Limited for 180 days.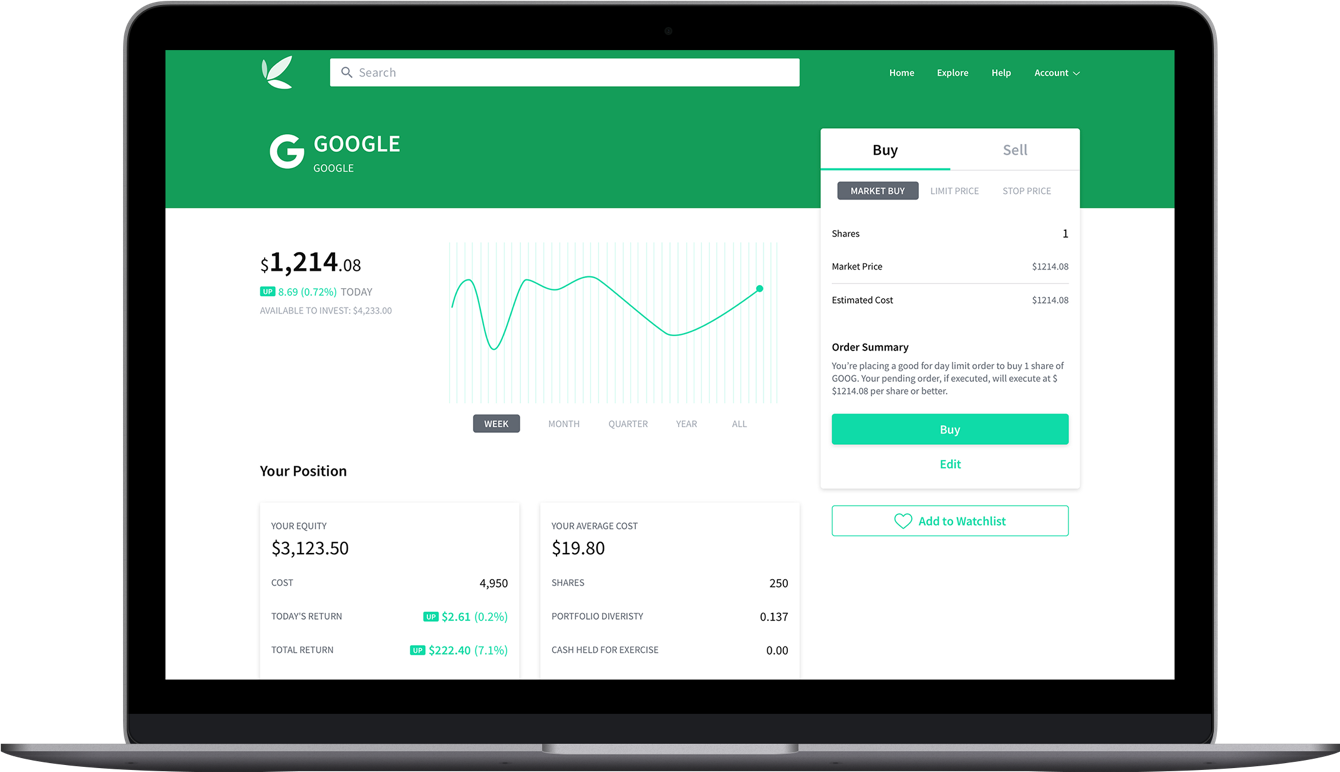 The accounts will remain blocked for 180 days, The Cable reported Tuesday.
The platforms offer Nigerians access to stocks, bonds and other securities in both local and international markets, and have in recent years grown in popularity in the Nigerian fintech space, especially amongst young people.
In April, the Securities and Exchange Commission said investment services offered by the firms were illegal.
The CBN now accuses the companies of engaging in "illicit forex transactions"
"It is evident that Rise Vest Technologies Limited, Bamboo Systems Technology Limited, Chaka Technologies Limited and Trove Technologies Limited are complicit in operating without license as asset management companies and utilising FX sourced from the Nigerian FX market for purchasing foreign bonds/shares in contravention of CBN's directive."
This is not the first time the apex bank is clamping down on major fintech platforms offering foreign stocks to its customers.
In February 2021, the CBN directed banks and other financial institutions to close any accounts dealing in cryptocurrency or facilitating payment for cryptocurrency exchange, with immediate effect.
What Sin Did These Fintechs Commit?
CBN claimed the Fintechs committed the following unforgivable sins.
RISEVEST TECHNOLOGIES LIMITED – NO LICENCE/ALLEGED CRYPTO TRADING
The CBN accused Risevest of engaging in cryptocurrency trading which contravened it's circular referenced BSD/DIRUPUB/LAB/014/001, dated February 5, 2021.
BAMBOO SYSTEMS TECHNOLOGY LIMITED – NO LICENCE
The apex bank said Bamboo operates an online app for trading in stocks, exchange-traded fund and derivatives listed in major US exchanges.
CHAKA TECHNOLOGIES LIMITED / NO LICENCE AND ALLEGED ILLEGAL FOREX TRANSACTION
CBN accused Chaka of engaging in the purchase of forex from illegal operators for trading in naira and dollar securities.
TROVE TECHNOLOGIES LIMITED – NO LICENCE/ ILLEGAL FX TRANSACTIONS
CBN accused Trove of engaging in cryptocurrency trading as well as operating mobile and digital investment app for local and foreign securities without approval.
Source: The Cable