Just few days ago, WhatsApp instant messenger was down globally for more than an hour, and users of the app were seen narrating their ordeal on Twitter. Now, the company is preparing to rollout a feature that will enable a logout screen for multi-device, and the ability to forward images, videos, GIFs, and documents with a caption.
The new logout area appears once you log out of WhatsApp, as shown in the screenshot below.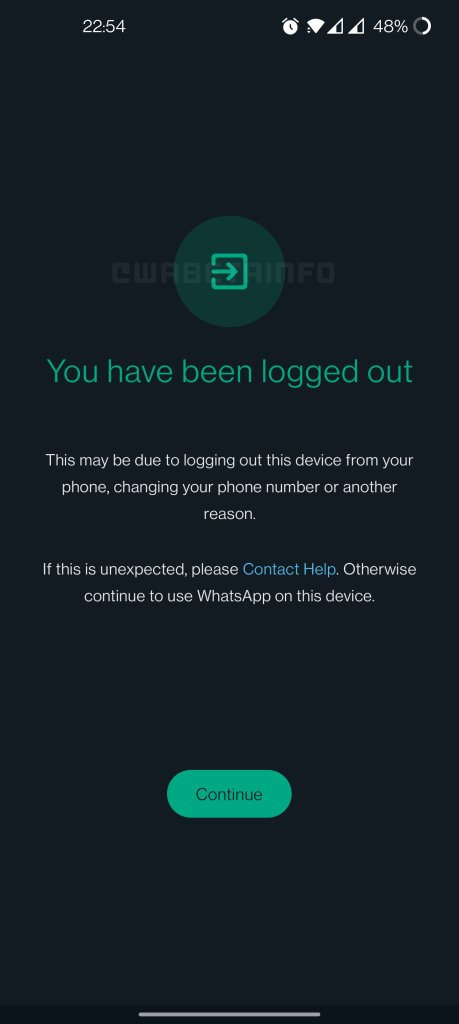 The new feature is for the following reasons:
Users can manually log out of WhatsApp from a second device (in this case, a tablet) in the app's settings.
Users can choose to terminate the existing tablet session from your primary phone in WhatsApp Settings > Linked devices.
Using the "Change number" option found under WhatsApp Settings > Account, you can change your phone number.
If you have been logged out of the app, you can log into WhatsApp again by pressing the "Continue" button placed within the same section.
The logout screen is a part of a feature under development and it will be rolled out to some beta testers in a future update.
Forward Message With a Caption
A new message box at the bottom appears, allowing you to dismiss it and do so while still viewing the caption. This is not only applicable to pictures; users can also forward documents, videos, and GIFs along with their captions.
This feature is already rolling out to some users, just update your app and check if it's available for you.