In such a time like this where the crypto market has been experiencing some down time, a Nigerian tea vendo in Abuja is accepting cryptocurrency as payment system.
According to a report from Daily Trust, Rabiu, the Nigerien tea vendor, owns a tea stall a few meters from Gwagwalada's main market in the heart of New Kutunku, Gwagwalada Area Council of the FCT. Over the years, the way people enjoy their breakfast has changed and to satisfy customers' needs, tea vendors have transformed into fast food joints, operating in temporary shanties along busy road networks.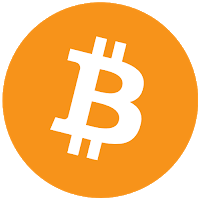 "In this makeshift shop, I prepare noodles, pepper soup, tea and sell Dambun Nama (shredded meat), as well as soft drinks; and I accept their payments in cryptocurrency," says Halilu Rabiu, a local tea vendor tucked in a corner of Nigeria's Federal Capital Territory.
Unlike regular tea vendors, otherwise called Mai shayi, Rabiu also recently transformed his two-year-old tea business by introducing cryptocurrency; a new means of payment, mostly used by high-tech savvy individuals or investors.
This crypto tea vendor does not just sell tea and bread, he combines tea selling with other Nigerian delicacies such as noodles, goat head pepper soup, shredded meat and soft drinks to accommodate more customers. Based on this expansion, Rabiu was motivated by his friends who are into Pi network—a type of cryptocurrency, to introduce it into his business. While he keeps mining his crypto, he also accepts cash payments from his customers.
The father of two noted that the only form of education he enjoys to date is the Islamic education he was fortunate to receive at a young age. "The world is changing; one needs to adapt to these changes," he said referring to his new found versatility in business. "When my friend introduced me to the Pi project four months ago, I decided to give it a try by adding it to my business since no one in the tea business around Gwagwalada is doing it," he said.
"Honestly, I don't have much knowledge about it but so far, accepting Pi has not affected my business negatively, it has been successful. The things I did before incorporating Pi to my business has not stopped or changed," he added.
The tea-selling business, commonly popular in the northern part of Nigeria, has continued to evolve over time. Initially, tea sellers hawk their merchandise on trays, holding a locally made kettle around busy streets and markets. Today, Mai Shayi are around corners of almost every community, stationed in make-shift shanties that are characterised with large tables and benches for customers' comfort. And always, there is a radio set to keep customers entertained and spark discussions about politics, world affairs and life in general, over cups of hot tea with bread and noodles.
Incidentally, Pi—the type of cryptocurrency the tea vendor accepts, is surrounded by lots of controversies. Most importantly, the project has not made a public launch and it is yet to be valued on crypto markets as well as credible crypto platforms, locally and internationally. However, interest in the Pi network continues to grow.
Despite being mocked by some of his friends for accepting Pi as a means of payment, Halilu Rabiu says he is determined to continue on the path he has chosen. So far, the tea brewer has saved up to 95 Pi, all from payments received from his business.