A few days after announcing the introduction of DStv Stream, Pay-TV service provider, MultiChoice Africa announced the introduction of a new package dubbed GOTV Supa+, to the lineup of existing packages on GOtv.
"We are thrilled to introduce GOtv Supa + to our valued customers. We aim to elevate the television viewing experience to new heights and MultiChoice remains dedicated to offering top-notch entertainment and sports content that cater to the varying interests of our diverse audience." Says MultiChoice West Africa's Head of Marketing.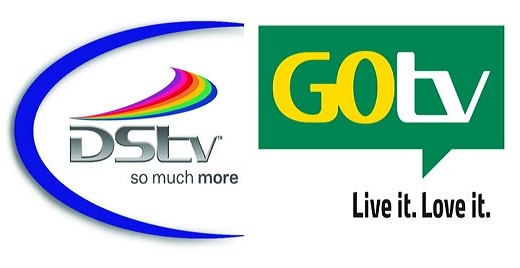 This exciting new package brings an unparalleled level of entertainment to subscribers, offering an extensive array of over 70 channels and exclusive content.
With GOtv Supa+, viewers gain access to a wide selection of top-tier content making it the ultimate choice for viewers who seek high-quality entertainment. This impressive lineup includes sports, entertainment, lifestyle, and kiddies channels.
The new package will include some of the most in-demand channels on DStv namely Super Sports English Premier League, Super Sports Select 3, Studio Universal, Disney Channel, and Universal TV among others. These channels will complement exciting sports, entertainment, and kid's content already available on GOtv Supa, Max, Jolli, and Jinja.
Pricing and Availability
GOtv Supa+ will be available for subscription for a sum of N10,500 (around R239) starting from August 1, 2023. Subscribers can easily upgrade using the self-service options, *288# or the MyGOtv app.
Complete Channel Lists of GOtv Supa +
General Entertainment
Universal TV
Studio Universal
Africa Magic Family ( 2 )
Africa Magic Hausa ( 4 )
Africa Magic Igbo ( 11 )
Africa Magic Yoruba ( 5 )
BET ( 21 )
CBS Reality ( 22 )
ROK 2 ( 17 )
Televista ( 15 )
E! Entertainment ( 26 )
TVC Entertainment ( 27 )
ROK GH ( 18 )
Africa Magic Urban ( 6 )
Star Life ( 23 )
TeleMundo ( 14 )
Zee World ( 25 )
Discovery Family ( 50 )
Real Time ( 12 )
Trybe ( 97 )
WWE ( 36 )
Novela Magic ( 20 )
TL Novelas ( 13 )
Movies Channels
B4U Movies ( 24 )
TNT Africa ( 16 )
Africa Magic Epic ( 9 )
M-Net Movies 4 ( 3 )
ROK ( 7 )
KIX ( 19 )
Documentary, Lifestyle and Education
Discovery ID ( 52 )
Nat Geo Wild ( 51 )
Spice TV ( 10 )
Honey ( 57 )
Sport Channels
Super Sport EPL ( 66 )
Super Sport Select 3 ( 69 )
SuperSport LaLiga ( 32 )
SuperSport Select 1 ( 33 )
SuperSport Football ( 31 )
SuperSport Select 2 ( 34 )
BLITZ ( 30 )
ESPN ( 37 )
News and Commerce Channels
BBC World News ( 41 )
CNN International ( 42 )
Arise News ( 44 )
Al Jazeera ( 40 )
NTA Parliament ( 115 )
TVC News Nigeria ( 45 )
NTA News 24 ( 46 )
CHANNELS ( 95 )
Kids and Teens Channels
Disney Channel
Da Vinci Kids ( 66 )
Disney Junior ( 60 )
PBS Kids ( 65 )
Nickelodeon ( 62 )
Jim Jam ( 61 )
Nick Jr ( 64 )
Nick Toons ( 69 )
Cartoon Network ( 67 )
Music Channels
MTV Base ( 72 )
HIP TV ( 74 )
Sound City ( 75 )
Local Channels
Tiwa n Tiwa ( 111 )
AIT ( 93 )
BCOS ( 105 )
BISCON TV ( 108 )
EBS ( 104 )
Galaxy TV ( 99 )
ITV Benin ( 107 )
LAGOS TV ( 90 )
Liberty TV ( 110 )
NTA 2 ( 114 )
NTA International ( 91 )
OGTV ( 100 )
ONMAX ( 96 )
R2TV ( 112 )
RAVE ( 113 )
RSTV ( 103 )
SILVERBIRD ( 92 )
Sunna TV ( 84 )
WAP TV ( 102 )
Wazobia TV ( 98 )
Arewa 24 ( 101 )
Religious Channels
Dove TV ( 83 )
Emmanuel TV ( 82 )
FAITH ( 80 )
ISLAM CHANNEL ( 81 )