In such a time like this where business and citizens are passing through economic challenges, and inflation, MultiChoice DStv has decided to increase the prices of their bouquet packages by at least 19%. 
Pay-Tv operator, MultiChoice Nigeria has announced another price increment across its DStv and GOtv packages which will take effect from Monday, November 6, 2023.
Earlier in May 2023, the pay tv operator implemented a 16.3% to 18% increment, and now they are implementing another 19% – 20% increment.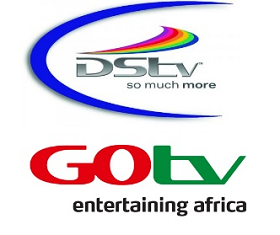 New DStv Packages Prices
According to the notice sent to its subscribers, customers on the DStv Premium package will be paying N29,500 for their monthly subscription starting from November 6, a 20% increase from the N24,500 they are currently paying.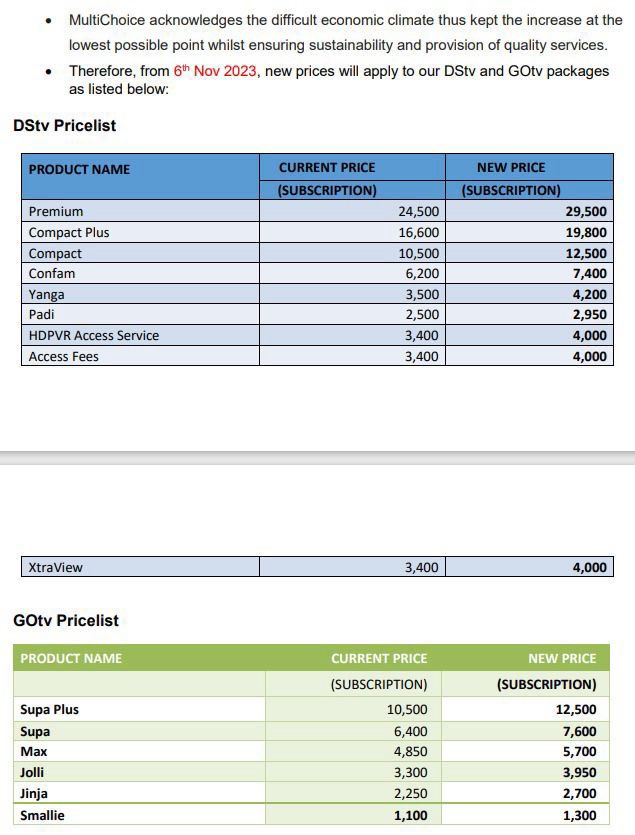 The price of the Compact+ bouquet has also increased to N19,800 from N16,600 monthly, which is a 19% increment.
DStv said subscribers on its Compact bouquet will now pay N12,500 as against N10,500 they are currently paying, representing a 19% increase; while those on the Confam package are to pay N7,400, also a 19% increase compared to N6,200 currently being paid.
Under the new price regime, viewers on DStv Yanga bouquet will now be paying N4,200 for the monthly subscription, a 20% increase over N3,500 currently being paid.
New GOtv Prices 
For GOtv, MultiChoice said customers on its Supa Plus package will now be paying N12,500, a 19% increase from the current price of N10,500. Its Supa bouquet will now go for N7,600 as opposed to the N6,400 currently being charged.  
GOtv Max subscription has also increased to N5,700 from N4,850, while its Jolli package now goes for N3,950 from N3,300. Multichoice said its customers on the lowest GOtv package, Jinja, will now be paying N2,700 monthly, as opposed to N2,250 they are currently paying.
While Multichoice has yet to make any official statement on the new price increment, the company cited economic challenges in May when it announced the first increment.
Where do we go from here O subscribers of MultiChoice Africa?