In order to protect all Samsung users, the company has launched a new device protection tool called Auto Blocker, rolling out as part of the One UI6 update.
Once you enabled it, the auto blocker will protect your device from sideloading an app. Meaning it will protect you from installation of applications from unknown sources. It will block apps from unrecognized app stores etc.
One thing you'll love about the Auto Blocker is that it will protect your device from potential malware and also enforce apps security.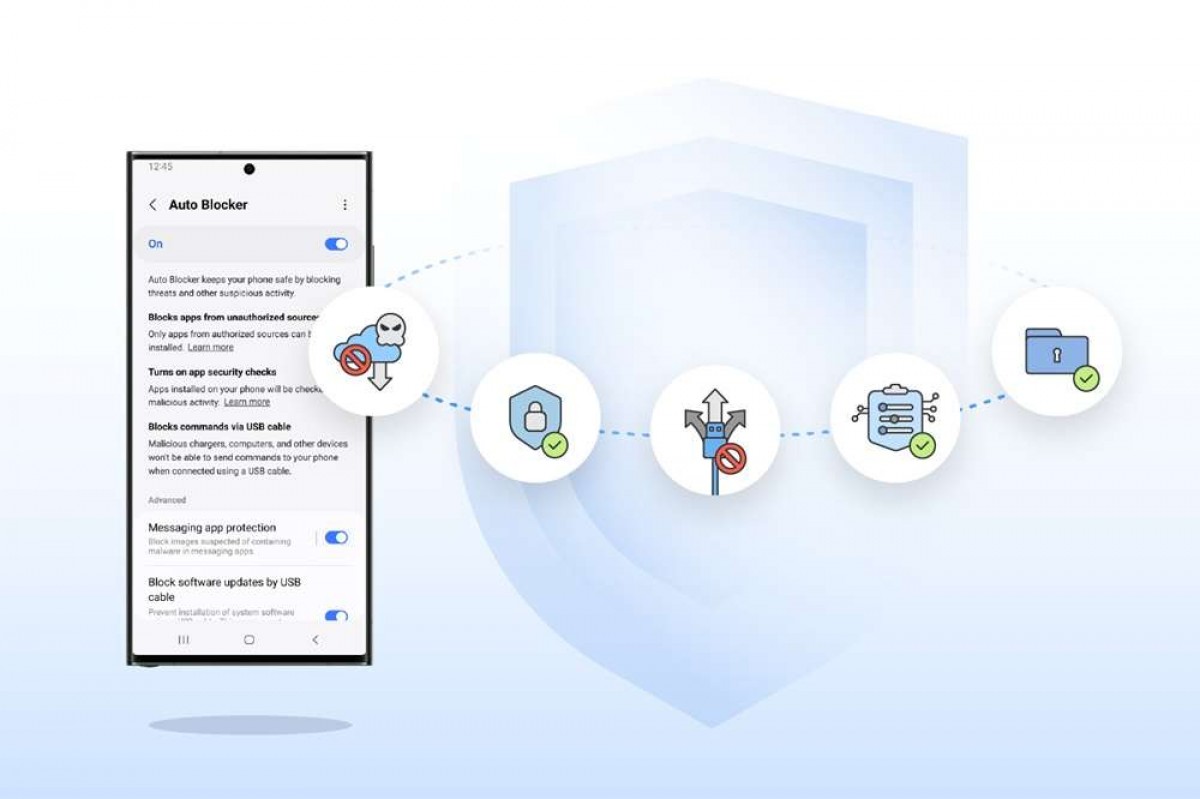 It will also safeguard against harmful installs over USB – especially important if you're using a public USB cable for charging.
Auto Blocker brings an update to Message Guard – the service that mitigates Zero Click attacks or direct image messages with malicious code.
The company said "At Samsung we constantly strive to keep our users safe from security attacks, and with the introduction of Auto Blocker users can continue to enjoy the benefits of our open ecosystem, knowing that their mobile experience is secured".
Auto Blocker is available now on Samsung Galaxy devices compatible with One UI 6.