Tecno has unveiled Universal Tone, a brand-new image technology. It claims to improve skin tones in pictures using AI, ensuring that people of all hues are accurately portrayed.
The core of Tecno Universal Tone is the ability to identify several faces in a single image, along with the intricacies of each face, and then apply suitable filters that cover a wide variety of skin tones to remove bias from the image processing. The press announcement states that the technique combines three engines.
The first is the Multi-Skin Tone Restoration Engine, which employs a methodology to provide an inclusive skin tone scale for accurate representation based on a database of commonly disregarded skin tones.
The local adjustment tool follows, which considers the surrounding surroundings, lighting, color temperature, and even the geomorphological landscape to produce an environmentally friendly output.
An "AI-powered computational portrait engine" is the last stage of the process, which generates a customized, localized portrait imaging experience by taking into consideration various cultural preferences and a particular local aesthetic.
In other words, by using precise color processing, the Tecno phone will be able to determine how consumers in its target market want to see their images.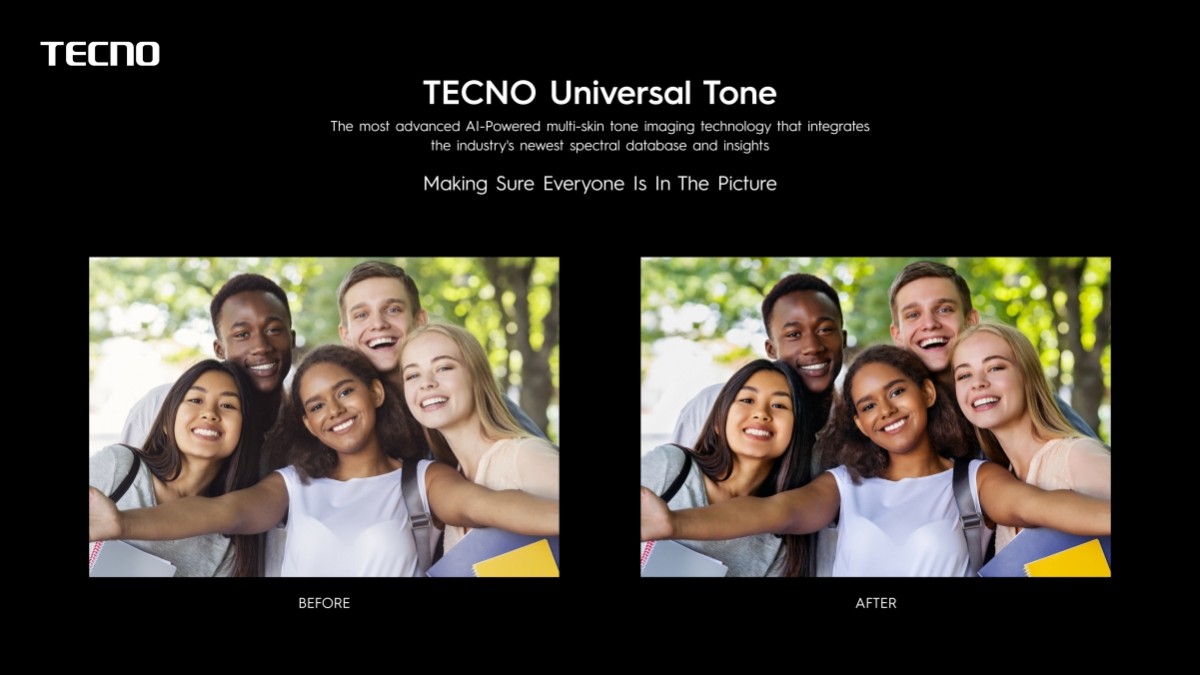 Tecno's ultimate goal is to assist in precisely identifying and "beautifully optimizing" every person in photographs. Users of the technology are claimed to feel fully represented and that it celebrates diversity and uniqueness.
Additionally, the business promised to offer "true-to-life portraits" using Universal Tone, but with so much AI tinkering going on in the background, we do not know how this would transfer in real life.