Customers of MultiChoice's DStv streaming-only service can once again watch on up to two devices at once for a fraction of the price of a full standalone subscription.
The change was made shortly after the Pay-TV Company declared that it would change the name of its streaming service to DStv Stream and introduce some new features.
A lot of consumers have been requesting an extra stream option ever since the firm started limiting concurrent streams to one device in March 2022, but it was not included in that announcement.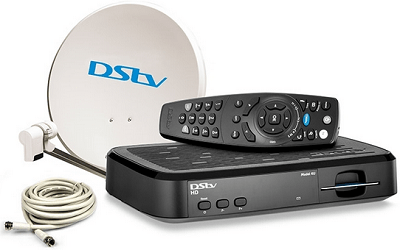 The modification dramatically reduced the value of the streaming-only bundles while also affecting DStv subscribers with satellite packages.
Extra Mobile Stream, a recently released feature, allows for simultaneous viewing on a smartphone, tablet, or computer in addition to the main stream, which will work on any device with an Internet connection.
On the Premium, Compact Plus, Compact, Family, and Access packages, the feature is switched on by default.
Customers have the choice to forego the additional stream and continue paying the standard rates.
Depending on the kind of bundle you have, the cost of the Extra Mobile Stream varies.
If you wish to stream on two devices at once, the most expensive DStv Stream Premium plan charges an additional R100, raising the cost from R699 to R799 per month (a 14.3% increase).
The default 2-stream plan now costs R579 as opposed to R469 for the 1-stream bundle because the Extra Mobile Stream is R110 on Compact Plus.
Given that Compact Plus offers less content than Premium, this distinction is puzzling.
With Compact, Family, and Access, the prices of the Extra Mobile Stream are R80, R50, and R30, respectively.
Additionally, DStv has unveiled a new streaming-only bundle for R29 per month for its cheapest bouquet, EasyView.
This plan supports DStv's Latest Movies add-on package at R79 per month but does not allow for the addition of an additional stream.
All other bundles offer this feature, which is also accessible on DStv Stream Premium.