The House of Representatives ad hoc Committee investigating non-implementation of pay-as-you-go package by DSTV and other satellite providers in the country has assured Nigerians of justice.
Chairman of the ad hoc committee, Unyime Idem, gave the assurance while addressing journalists on Tuesday in Abuja after the inauguration of the committee by the Speaker, Femi Gbajabiamila.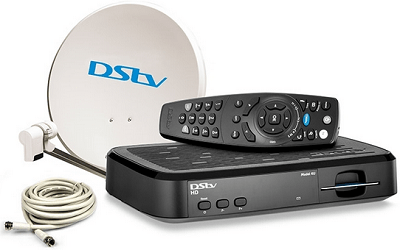 Idem, also Deputy Chairman, House Committee on Communication, representing Ukanafun/Orukanam Constituency of Akwa-Ibom, said the matter before the committee affected the vast majority of Nigerians.
"As chairman of this ad hoc committee, I want to assure Nigerians that their interest will be protected.

"When I moved the motion on the floor of the house, I stated that the business of this nature, the customers should be given the right to choose what they want.

"We have interacted with Nigerians and what they want is pay-as-you-go so that when they are out in their respective locations, their subscriptions can be there and they will make use of it when they return.

"We are here to defend our constituents who happen to be the consumers; based on the inauguration today, I can tell Nigerians that justice will be done at the end of the day," he said.
Even though the committee claimed to be ready to step on toes, I don't think this will come to fruition because Multichoice won't comply… the power that be won't allow PAYU to be implemented in Nigeria.
In 2018, MultiChoice CEO said Subscribers wish to pick up only the channels they watch across Africa cannot work.
For instance, Paying for only SuperSport where Laliga and EPL games are being held cannot work… Why?
The model has failed because subscribers ended up paying more for the same number of channels available to them… and it is the reason why MultiChoice bundles television packages in a few bouquets.
In other words, PAYU on MultiChoice DStv is a dream that will never see the limelight.
Via | YomiProf