Remove China Apps, an app that gained popularity in India in recent weeks and did exactly what its name suggests has been pulled from the Play Store.
The top trending app in India, which was downloaded more than 5 million times since late May and enabled users to detect and easily delete apps developed by Chinese firms, was pulled from Android's marquee app store for violating Google Play Store's Deceptive Behaviour Policy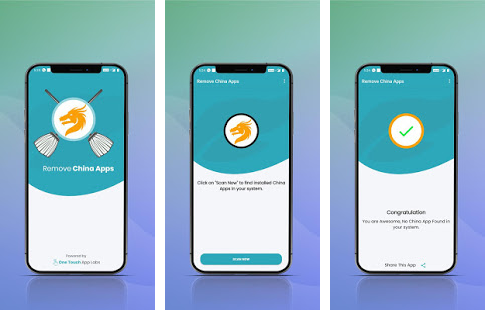 Under this policy an app on Google Play Store cannot make changes to a user's device settings, or features outside of the app without the user's knowledge and consent, and not it can encourage or incentivize users into removing or disabling third-party apps.
The developer of the app — Jaipur based OneTouchAppLabs — took to Twitter to announce that the app has been suspended from the Play store. However, even the firm didn't confirm why the app has been removed.
Several Indian celebrities in recent days have backed the idea of deleting Chinese apps. Yoga guru Baba Ramdev tweeted a video over the weekend that showed him deleting several apps that had an affiliation with China.
If you have the Remove China Apps application already downloaded on your phone it will still work for you.