The age restriction for mobile customers in Nigeria has started to be implemented by telecom companies in accordance with the most recent SIM registration standards issued by the Nigerian Communications Commission (NCC).
As a result, some cellphone lines registered by people under the age of 18 have been disconnected. With regard to this restriction, MTN specifically said in its half-year 2023 that it started to implement it in Q2 of this year, which caused a decline in its subscription database.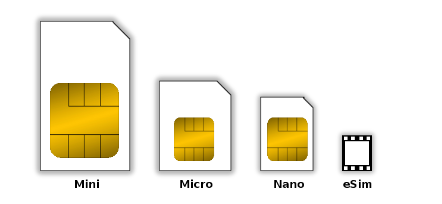 According to NCC, if you are under the age of 18, you lack the necessary legal standing, mental maturity, and sanity to carry out certain obligations.
"We increased the minimum age for SIM registration from 16 to 18 years old in Q2, which impacted the run rate of active data users and gross connections during the quarter," MTN said.
The fact that this is being done in accordance with the legal requirements for SIM registration was also confirmed by two other cell providers.
The disconnections account for the country's steadily declining mobile subscribers over the previous three months.
Despite new activations, data from the NCC revealed that the total number of active mobile subscriptions across all mobile networks fell by 1 million in April. Active memberships fell by 2.5 million more in May.
The trend persisted in June as seen by the most recent data made public by the telecom regulator, which revealed a further decrease of 1.2 million linked mobile lines. This increased the nation's overall number of active mobile subscriptions to 219.7 million at the end of June.
The Commission claimed that this was also in line with Nigeria's constitution, which establishes the legal marriage age as 18 for Nigerians.
 Therefore, the purpose of the rule is to safeguard kids. Parents and guardians can purchase SIM cards in their names on behalf of their kids and wards, in which case they take on any obligations or liabilities associated with using those SIMs. This policy is anticipated to increase national security.