Google announced on Saturday that the company is launching a new cross-device software development kit (SDK). According to the company, the development kit contains the tools developers need to make their apps work on Android.
This kit will ensure that the apps will work well on different Android devices and will eventually work on non-Android smartphones, tablets, TVs, cars, etc. The cross-device SDK should allow developers to do three key things with their apps. The three things includes discover nearby devices, establish secure connections between devices, and host the app's experience across multiple devices.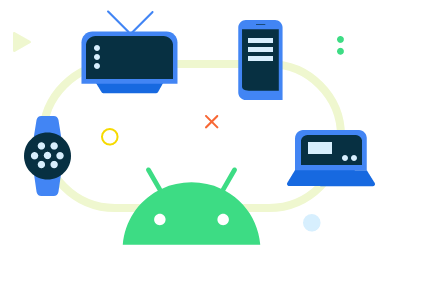 According to Google, its cross-device SDK uses Wi-Fi, Bluetooth, and Ultra Wideband to provide multi-device connectivity support.
Google has provided some multi-device use cases to help kick-start developers' imaginations. One use case is renting a movie on your TV while using your phone to enter your payment information.
At launch, the Cross device SDK is only available for Android phones and tablets. Google has said that it plans to extend support to Android surfaces as well as non-Android devices potentially including iOS and Windows.
It almost sounds like an extension to the Nearby Share feature that enables Android users to transfer files to Chrome OS and other devices running Android.