On November 6, Play Room, a brand-new kids' channel, will debut on DStv channel 300 featuring animation programming dubbed into isiZulu and a live afternoon program targeted towards tween viewers.
The Ngwato Nkosi Group, which also operates Movie Room (DStv 113) and Newzroom Afrika (DStv 405), now offers a third TV channel.
According to Georginah Machiridza, head of general entertainment at MultiChoice, "From a local content perspective, we're excited to expand on local representation in the form of content being dubbed in local languages. "The launch of Play Room is an enhancement that we believe parents and children will have a strong affinity to," she says.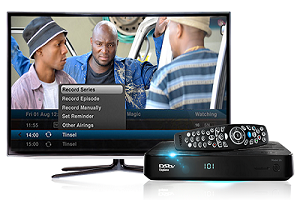 "Every Monday through Friday from 15:30 to 16:30, we'll also have a new Play Room Live offering which will see us reintroducing a tried-and-true format that fans enjoy.
The goal of Play Room is to combine education and fun through a blend of local and foreign programming, such as Paw Patrol and Game Shakers, as well as animated films with isiZulu dubbing.
According to Thabile Ngwato, CEO of the Ngwato Nkosi Group, "We are bringing dubbed content to parents who are eager for their children to learn their home languages."
Language switching will occur as it does in normal discourse, and the languages utilized will be conversational and approachable. Children who watch shows like Cocomelon and Akili and Me in isiZulu are given the freedom to express themselves in their native language and learn about the world.
"For the pre-teen kid, our content reaffirms that the way they express themselves and experience the world is also valid. Our content will give kids the tools they need to create the world they want to live in."
Play Room's morning programming will be centered on educational material geared toward children between the ages of four and six. This will include interactive programs that promote physical activity as well as morally upright and imaginative material.
Live action and a regional live show with a high tween entertainment value will be featured in the afternoons.
The afternoon live show on Play Room will adhere to the KTV and YO.TV model, which "combines the world of television with social media to create an interactive, always-on world of fun and entertainment for teens and tweens".
A multilingual strategy will be used in Play Room, and sign language will also be represented.