WordPad, the free word processor that has been a part of Windows since 1995, has been discreetly decommissioned by Microsoft after 28 years.
The statement was sighted on this page titled "Deprecated features for Windows clients" that was published on September 1st, 2023.
The page explained, "WordPad is no longer being updated and will be removed in a future release of Windows."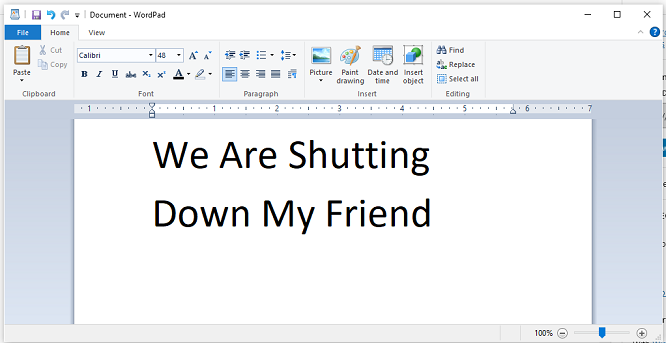 "We recommend Microsoft Word for rich text documents like .doc and .rtf and Windows Notepad for plain text documents like .txt."
WordPad has been available as a type of mid-way between Notepad and Microsoft Word since it was first released in 1995.
Although it offers better text editing than Notepad, it doesn't have as many features as Notepad. However, unlike Word, it is completely free.
The decision to stop using WordPad doesn't seem to bother many users as the app hasn't received an update in years.
WordPad's .rtf file format is also widely supported by other word processors. For the most basic text editing, Microsoft regularly updates Notepad.
Although Microsoft Word is a paid product in its offline form, its web version is available online for free, just like Google's alternative: Google Docs.
Another free alternative is the open source productivity suite LibreOffice, derived from OpenOffice.org.