We'll quickly review the little changes that happened few weeks ago because we all want the cheapest data plans. Most subscribers are heavy user and you'll agree with me that the cheaper the data the better the browsing.
MTN Reviewed Data Plans
MTN subscribers can now enjoy a complete 1.5GB for N1,000 instead of the 1GB + 500MB (bonus data, applicable between 1am-7am). N1,200 can now fetch you a whooping 2GB and so on.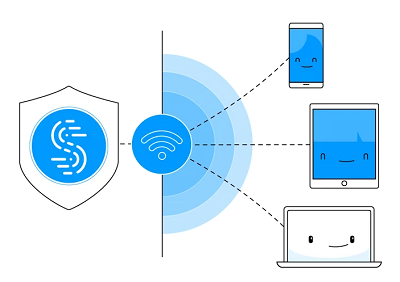 Dial *131# to see the new revamped data plans.
You can also get 1GB and N2000 call time for just N1,000 on xtraValue plan and validity is just 30 days.. Dial *131*310#
MTN InstaBinge Bundle
Every new and existing MTN sim are eligible for the cheapest MTN data offer seen below:
MTN 4GB for N1000 (30 days validity)
250MB for N100 (3 days validity)
1GB for N200 (7 days validity)
Dial *131*65# or *131*65*2# to subscribe to your desired package. 75% of all MTN SIMs are eligible.
Dial *131*4# to check your data balance.
Airtel NG
For Airtel users, you might want to consider Airtel binge as it is the most recommended plan on Airtel Network right now.
Airtel Binge
Airtel Binge is a new plan that offers subscribers 2GB for N500 usable on any devices. Or 1GB daily for N350. The validity period is 24hours.
How to Get Airtel Binge 2GB for N500
Recharge your line with N500 and dial *141*504#.
Airtel Data Plus
Airtel NG introduced a new package few months ago called data plus. The offer gives you extra free airtime when you buy data. For instance…
N300 gives you 200MB + N600
N500 gives you 500MB + 1000
N1000 gives you 1GB + N2000 (validity is 14 days)
N2000 gives you 3GB + N4000 (validity is 30 days)
N5000 gives you 7.5GB + N10,000 (validity is 30)
N10,000 gives you 17.5GB + N20,000 (validity is 90 days)
How Can I Get This offer
Dial *154*2#
Airtel Night Plan (1GB for N100)
If you have something important and heavy to download like movies, then the best time to download such is at night. You can get 1GB for N100 or more with Airtel Night plan. At this point, I expect you to have multiple Airtel sim should in case you get the sorry message that you have reached your maximum subscription for tonight, you can easily switch to another sim.
You can get 250MB data for N25 (12:00am – 5:00am), and the good aspect is that you can subscribe over and over again. Meaning you can get 1GB with N100 or more.
Migrate to SmartTrybe by dialing *312# to get the offer.
Glo NG
I still have faith that Glo might likely bring back our beloved N200 for 1GB data plans that was stopped weeks back. The newly daily 1GB for N300 is a big NO for most subscribers… not even good for download.
If Glo network is okay in your location, and you are getting a reasonable speed, then I'll suggest you get a new Glo SIM chip if your current Glo sim is not eligible for OgaSim offer that gives extra data offers.
With N1000 data plans on Glo, you can get 3.6GB data offers. There are lots of data bonus offers to be enjoyed getting a new SIM.
9Mobile:
On 9mobile network, the best data to go for is 1GB for N200. Simply dial *929*10# to get activated… dial *228# for data balance. The good news is that, it doesn't zap. See how you can be eligible here.
We appreciate everyone who take out time to comment on this blog, you mean so much to us.