Twitter
is one of the most popular online social media everyone
won't hesitate to join. It's a place you
get to chat one on one with celebrities, and get instant gist/news. I bet with
your twitter handle, you can never be bored. What we do to make it interesting is to follow
each other. However, if you are on twitter and you don't have followers but you
follow people and they don't follow back, then this mind boggling tutorial is
for you.
Imagine someone's twitter handle displaying Following 2,500,
followers 12 …hassssssh! This is not nice at all. So fasten up your seat belt and
slowly move with me as I engage you on how to get more followers using these
simple trick below.
How Can I Get More Twitter Followers?
I'm not going to bore you with much stories because I can
perceive the depth of your thirst for
more followers; there are so many online services that provides 80% real
twitter followers but I won't be sharing everything with you guyz so that the
post won't be too long. However, the following will go a long way.
1.
YouLikeHits
:
YouLikeHits is an online promotional tool that
will help you grow
your Twitter followers for free
in minutes. All you need to do is to sign up,
login to your account and follow to get more points for real followers.
2.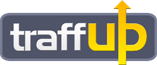 Traffup:
This is another great tool for getting more than 100 followers everyday for
free. Sign up here, get your followers and earn more points.
It's as easy as ABC… So if you are followers hungry, just
try any of the two tools above and I bet you'll thank me later.