This era we are in, you can't afford not to have what I'm
about to share with you because It's a necessity in the market of success if
you want to succeed in everything you do.
Today's tutorial boils around
Tablets
… And I can't really
imagine the rate at which
Android
Tabs are actually taking over the market.
Having a Tab is not just for swag but having information at your finger tip.
With your Tab, you can store everything you need and get them on the go.
Tabs are actually very cheap this days; meaning, you can get
one for yourself before you'll be left behind.
Best Android Tabs And Their Price
==> Pipo
M6 Pro Android Tablet/PC: This particular type
of Tab is suitable for children. Instead of investing your money buying dull
baby that will make your child doll, why not get this Tab for them at a
very cheaper rate.
3g quad core tablet pc
Android 4.2 rk3188,
1ghz  
9.7 inch retina
2048×1536 2gb hdmi
Price #25,000
==>Infinix JoyPad 8S: is a slim ultra lightweight 8.0
Inch tablet that's powered by a 1.2GHz Quad Core Processor, very ideal for
Gaming and media, it carries a 16GB internal memory and is expandable with
a 32GB micro SD.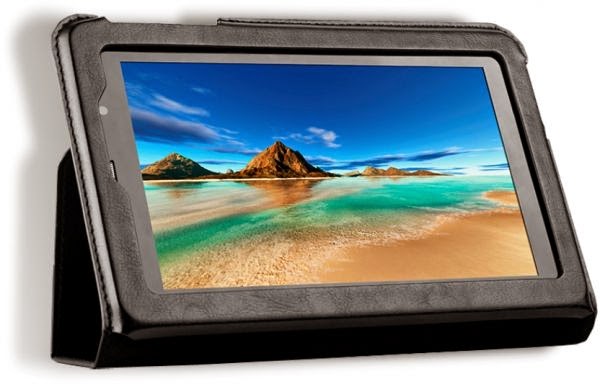 Android 4.2
Single sim
3G network

Screen size         8 inches

Primary Camera               
5.0 MP

Secondary Camera 2.0 MP

Video Recording  Yes

Camera Flash     Yes

USB                 Yes

Bluetooth (Connectors)                Yes

Price #33,500

==>Lenovo A 3000 Tablet: This is another unique Tab I
love so much with the following spec 

Model : A3000  

Operating system : Windows 7

Processor type : 
Quad Core       

Hard drive capacity :       16GB

Memory :            1
GB      

Display size :       Other

Brand : Lenovo

Price #38,000

==>Lenovo IdeaTab S6000: At a 0.3 inches thin and
weighing only 1.24 lbs, the Lenovo S6000 is a slim and practical mobile
companion, perfect for reading, Web surfing or watching a movie. The S6000
entertainment and gaming tablet gives you up to 9 hours battery life when
WiFi browsing meaning you can get out and about without worrying about having
to charge.

Sim Type: Single Micro SIM

OS          : Android
OS

Network: 2G Network GSM 850 / 900 / 1800 / 1900 3G Network
HSDPA 850 / 900 / 1700 / 1900 / 2100

Depth   7.1 inch

Width    10.2 inch

Height   0.3 inch

Screen size :10.1 inches

Primary Camera :5 MP

Secondary Camera : Yes

Video Recording : 
Yes

Camera Flash     :
LED Flash

Price #48,500

==> Bryte IPx9 Quad Core Android Tab: I bet you'll love
this. Just check out the spec

Screen size: 9.7 Inches

Processor type: 1.5 GHz quad core processor

Memory size: 1GB RAM

HDD: 32GB

External Storage support

Webcam: 2MP; Rear Camera: 8MP

OS: Android 4.2.2 (Jelly Bean)

Screen size: 9.7 Inches

Processor type: 1.5 GHz quad core processor

Memory size: 1GB RAM

HDD: 32GB

External Storage support

Webcam: 2MP; Rear Camera: 8MP

OS: Android 4.2.2 (Jelly Bean)

Price #31,500

==>HP Slate 10 HD: I can't but to touch this because of
its long lasting battery.  The build
quality of the HP Slate 10 HD chassis is excellent featuring a sturdy
construction and attractive design‎‎.‎‎ It comes with a 10 inch display with
high contrast ratio and vivid colours‎‎.‎‎ It runs on the Android OS with a
dual core processor that runs on 1.2GHz speed‎‎.‎‎

Display Size ‎(‎inches‎)‎       10.0

Hard Disk ‎(‎GB‎)‎   16

CPU Speed ‎(‎GHz‎)‎             1.20

Processor Type                 Marvell

Megapixels         5.0

Operating System            Android

Product warranty             THIS
ITEM IS COVERED BY A MANUFACTURER'S WARRANTY/1YEAR

RAM‎(‎GB‎)‎             1

Screen Size‎:‎ 10 inch Display

Processor‎:‎ Dual Core‎;‎ 1.2 GHz Processor Speed

Memory‎:‎ 16GB HDD‎,‎ 1GB RAM

Operating Android

Camera‎:‎ 5MP

 Price #49,000

Well, you can make your choice on which to buy…