Jumia is one of the fastest growing E-commerce site in Africa and actually,
they've kept through to their words in terms of delivery. With the arrival of
their app on your device, it makes it easier for you shop online, sample products
online and get it delivered to your door step with ease.

I just saw this post on JumiaFacebook page and I felt someone might need it.
"Experience shopping at its best and most convenient with the Jumia app. Share this post & download the Jumia app to stand a chance to win a free Nokia
Lumia phone".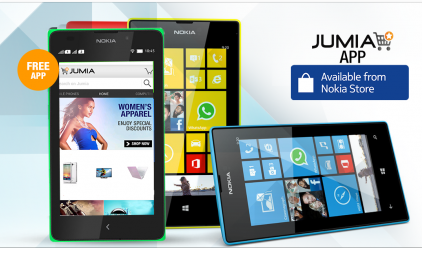 Where Can I Download The App?
It's only available in Nokia store non nokia users, back off

Download it here and also visit jumia facebook page here.
I guess we are having a nice evening?