Without much doubt, it has been proving that the
Samsung Galaxy S6 Edge
is faster than
iPhone 6
, has the best OLED display and water
resistant (at least 20min but not water proof). It scored the highest in
processor benchmark; but it seems people are not patronizing it much therefore
recording a loss.
Antutu benchmark
is an awesome application that reads your
device performance, and hereafter gives it a score. The higher the score the
higher the performance.
From the image below, you can see the performance score
between InnJoo Fire and Infinix X507
And Infinix X551.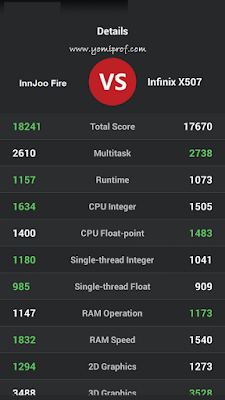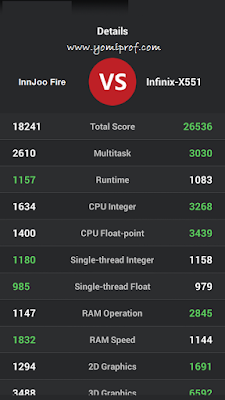 Where Can I Download it?
Download from playstore or
here
Use it to test your own device performance, use the comment
box to tell us your score and your type of smartphone.