I saw an interesting post on
Nairaland
, so I decided to just
extract it because I really want to know whats is going on with innJoo in
Nigeria, most especially with those who bought the
InnJoo fire
. I opened a
complain thread about
InnJoo Fire
here
and to my surprise, even those who bought the phone newly,
had some one or two problem with the device.
Earlier this morning, I was just doing my normal on the go
reading when I stumble on this piece below
"…And so, I went to Innjoo office and service centre on
Awolowo way Ikeja on Saturday to fix my broken Injoo One screen and it was
under lock and key.

I assumed it was locked because it was a Saturday and went back on Monday
morning only to get there and find other Innjoo users hanging around the
building. We were told that the office was under renovation but we did not see
any materials being moved in nor did we see any signs of renovation going on
anywhere in that building.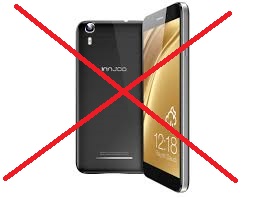 Eventually we got to know that the building had been shut by the standards organisation of Nigeria (SON) due to the use of substandard materials and
hardware being used to produce Innjoo phones especially Innjoo Fire.

I nearly died when I heard this. So what this means is that we all have
purchased substandard products from Innjoo. Just imagine the number of people
who already bought this phone.
Our authorities too should be blamed for the slow action. I believe this should
have been done a long time ago if truly the products are substandard and save a
lot of Nigerians from falling victim to this. Its really sad that now i have no
way to fix my phone which is less than 2 months old."
Could this be true? Those using InnJoo products in Nigeria, have you been able to reach any of their CarlCare centres?