This is just a simple guide on how to
root your beloved newest device in town,
InnJoo fire
. Rooting makes you the
boss of your device.
I'll quickly show you how to root your
device and change your imei in order to enjoy your most favorable data plan
subscription.
Requirements
==>KingRoot 4.1
==>Strong Internet connection (it is
very important you turn on your internet connection)
How can I Root my InnJoo Fire?
==>Download Kingroot 4.1
here
==>Install and run
it>>>Wait while it detect the phone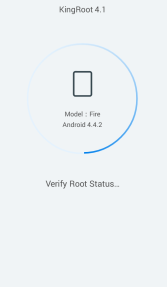 ==> Click on the circle shaped
button, then wait for some minutes. Wait
for the progress report on the screen in the form of percent (%) to complete
100%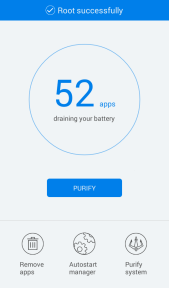 ==>Once your rooting is complete,
you'll see the apps draining the hell out of your battery… click on the blue link named purify and it will exit all
the apps draining your battery and Ram.
How Can I Change my IMEI?
Its easy,
==>Install and run it on your device
==> Open engineering mode>
>Click on Engineer Mode (MTK)>>Swipe left to Connectivity
>>>click on CDS Information > Radio Information
==>Click on phone 1. If you want to
change your sim1 or sim2, follow this guide:
For Phone 1:
"
AT +EGMR=1,7,"YOUR NEW IMEI NO"
(make sure you space AT +EGMR)
For Phone 2:
"AT +EGMR=1,10,"YOUR NEW IMEI NO"
==>Press the "Send At Command".
You should receive a message that your
'AT command sent'
==>Reboot your device and dial
*#06#
to view your new
IMEI
.
You can now subscribe to Glo BIS by
dialing
*777*21#
for
N1,000
. You can use the comment box to ask your questions or request for a valid
Blackberry IMEI
.