CES 2019 is still ongoing and we are just getting started with mind blowing technology.  LG has unveiled a "world-first" at CES 2019, a rollable OLED TV that packs itself away when you are finished using it.
dubbed Signature OLED TV R, and it features a 4K (3,840 x 2,60) display that rolls up into a stylish base.
According to LG, "LG has created a TV with a display that uses revolutionary flexible screen technology that allows the screen to roll up and roll back out when needed,"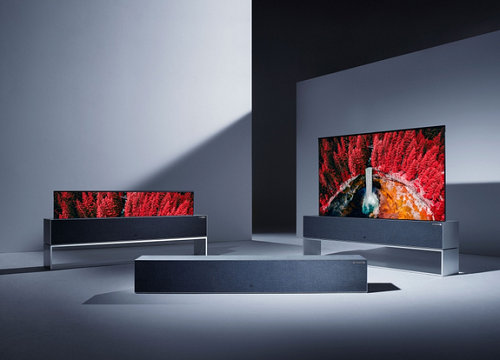 "The 'R' in the new Signature OLED TV R is about creating a revolution in home entertainment and redefining space through its ability to rise and roll-up at the touch of a button."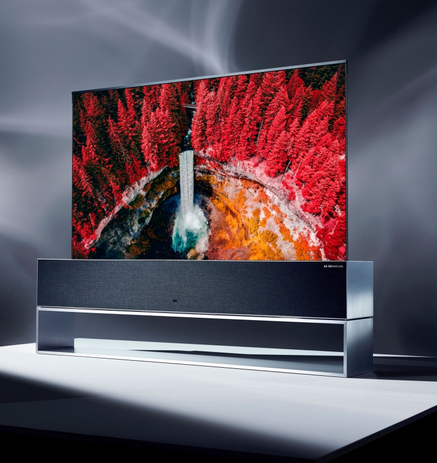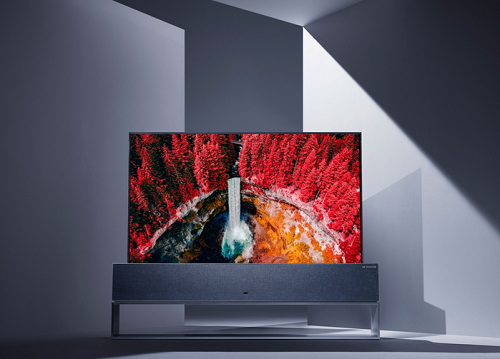 The TV can place itself in three viewing configurations, depending on what the user needs. These are:
Full View – a full-screen view with excellent sound and image quality.
Line View – the screen is partially unrolled, allowing for functions like the clock, weather, photos, and music to be managed.
Zero View – display is fully packed away and the powerful built-in sound system can be used.
These three positions are shown in the image below, and can be controlled with user voice commands or button touch.
LG Signature OLED TR R Configuration
The Signature TV is powered by second-generation Alpha 9 processor and deep learning Algorithm. It supports Amazon Alexa and Google Assistant, Apple AirPlay 2 and HomeKit – making the TV a hub for home automation.
It has a built-in-system which packs 4.2 channel output (100W) and support for Dolby Atmos.
Given that it took just a year for LG Display's rollable OLED to turn into an actual TV (very rich) people can buy, we can expect to see both technologies in TVs soon.