Though this is not new but I decided to test the authenticity
before bringing it up online. This offer allow you to activate this smartphone offer of 100%
free bonus of 250mb data with free
whatsapp subscription for 6months on your MTN line.
In order words, it means if you succeeded in activating this
plan, you'll enjoy free whatsapp for good 6months.
How To Activate The Offer Freely on Your MTN Line
==>Get an andriod device MTK preferably.
==>Tweak your MTN sim1 IMEI using the
35736006
. If you are new to this IMEI tweaking, Click
here
to see how to tweak your IMEI
==> add 6 numbers of your choice to it
==>The last digit is crucial
for the validity of your tweaked IMEI. So to get the last digit, download imei
analyser from playstore or follow this link here
==> Enter the 14 digit IMEI in the space provided and click on Check, it will provide you
with the last digit.
==> If you are using the IMEI
analyzer,enter the 14 digit IMEI in the space provided and click on analyze.
Whatever digit that display is your last digit. E.g 35736006102145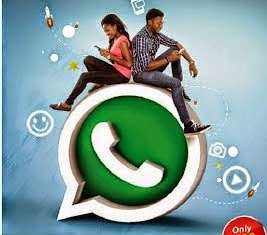 ==>Tweak the imei into your phone. if you are new to imei tweaking click here
==>Reboot your phone and send FREE to 131.
After then you account will be
activated… if you get not eligible, tweak your imei again.
You can also get free 2GB from
Airtel by tweaking the below imei.
How Can I Get 2GB From Airtel NG?
==>Copy this 12 digits 869878000165
==>Add
any 2 digits of your choice, and repeat the step one above to get the last
digits,
==>Tweak
it to your phone
==>Send
3G to 141 and 2GB will be smiling at you.
don't dull yourself, it is blazing very hot.