I don't intend to write much about this free domain
registering but I feel, it's high time
most of us who are really serious about blogging get a real domain name for your
blogspot.com Regardless of the type of blog you run, you can get a cheap
domain for your blog this November period. Atleast for the first time, you have this offer at your door step.
This post is for bloggers who are still on the
blogspot.com free domain while you can actually register CHEAP DOMAIN REGISTRATION HOSTING this
season.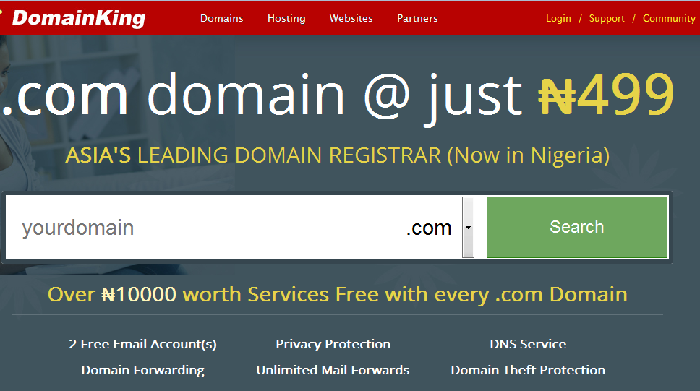 Well,
Domain King
; a global domain registrar
accredited with Asian & African registries has started business in Nigeria,
to give you the best prices & service in the domain name & web hosting
Industry.
Before the end of November, 2014, you can buy a .com domain name in Nigeria for
N499 (which is approx $3), if you
order for it at domainKing website.
Why should I use Domain King?
==> It offers free
dns service
==>Domain theft protection
==>Unlimited mail forwarding
How Can I Get This Offer?
Just copy and use this coupon code DKNGCOM499 while ordering for your
domain on their site.
This offer will be so suitable for those moving from
blogspot to dot com. Just take advantage of this offer this November period.