The crazy super fast monster device, size able and can last you for 2 days without charging is now available for grab.
With dual IC-charge design, NOTE 2 has dual engine to charge in a flash. Also, NOTE 2 combines next-gen charging technology with ATL

heavy duty batteries. Come to join the faster and more reliable charging experience. Under room temperature conditions (25℃),
15 min charges 1000mAh for up to 8 hr of talk time; 60 min charges up to 97% and 90 min is a full charge.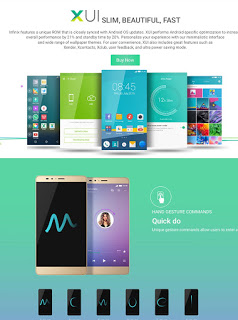 Are you still wondering what is going on? NOTE 2 rear camera adopts PDAF phase-focusing technology. It takes only 0.25s for NOTE 2 to focus automatically without touching the screen, which is 100% faster than HOT NOTE, largely increasing focus speed for faster picture taking. Seize the moment, capture life in its fullest. Besides, NOTE 2 camera module utilizes Stack and Samsung ISOcell technology to enable greater resolution. Significantly enhanced light intake and sensitivity yields clear photographs even
under low-light conditions.
The version available is the 1GB 16GB version. Hurry because it will soon be out of stock. Price #30,500
Buy it 
here
Are you using it already? Tell us your experience.