While you
are still enjoying the beauty of enchanted photography of
Tecno Camon C9
, and still fantasizing about
the next Tecno smartphone…
Tecno Camon
C7
Surfaces.
According to
source, it will be an incredible 5.0″ FHD IPS Touchscreen display and an FHD (1280*720) resolution. Comes pre-loaded
with Android 6.0 out of the box, 1.3Ghz Quad-Core
Processor, 13.0MP AF Front
Camera & 13MP Back Camera also, with supports for 120 Degree Paranomic mode
Front Camera.
For the
internal memory, we have 16GB + 2GB of ram. Yes, it going to be a 3G Smartphone
with 2,500mah battery capacity.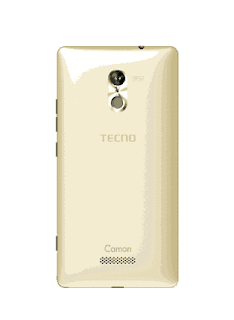 See more of
from the spec sheet below;
Type: Tecno
Camon C7
Display:
5.0″ HD IPS Touchscreen
Resolution: HD (1280*720)
OS: Android 6.0 Marshmallow
Dimension: 142.1*71*5.4mm (Visual Dimension)
Processor: 1.3GHz Quad-Core Processor
Camera: 13MP Front Camera with Flash
13MP Back Camera with Dual Flash
Memory: 16 GB ROM + 2 GB RAM Expandable Micro SD, up to 128GB "
Connectivity & Network
GSM/WCDMA
Band: GSM: 900/1800
WCDMA: 2100 (compatible 900)
GPS, Wi-Fi, BT
Battery Capacity: 2500mAh
Price: Unknown
Without much doubt, this seems to be the smaller version of Tecno Camon C9. Let's wait and see
what Tecno have to surprise you with.
Meanwhile, Tecno Phantom 6 is also coming…