According to a new report, the next Nokia-branded Android
smartphone will be unveiled by HMD Global in February, 2017, at
Mobile World Congress
.
Currently known as Nokia D1C, the smartphone
will be launched in two versions based on the amount of memory and display
size. The most expensive of the two variants will cost $200, and it will come
with 3GB of RAM and a 5.5-inch full HD (1080p) display.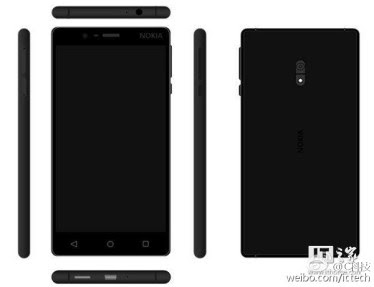 The cheaper version is rumored to cost just $150, but it will pack just
2GB RAM
and a smaller 5-inch display with full HD (1080p) resolution and will ship with
Android 7.0 Nougat
right out of the box.
Previous reports also claim that the cheaper model will include a 13-megapixel
main camera, whereas the slightly more expensive one will feature a much better
16-megapixel photo snapper on the back.
See Nokia DIC leak spec
1.4
GHz Snapdragon 430 Processor
Adreno
505 GPU
2
/ 3 GB RAM
Android
Nougat 7.0
5
/ 5.5-inch, 1080p display
16
GB internal storage
13
/16 MP Rear camera
8
MP FFC
Nokia may struggle with their profit margin at first, but may later gain
stability if the device is the people's device. Well, #team Nokia are always
ready to welcome back the once upon a time mobile market leader ???.