This is not a nice story or a movie script or
Nollywood
scene but unfortunately, our
beloveth
Etisalat
is about to be taken
over by 3 banks namely GTB, Zenith and Access. To add pepper to the injury, NCC
according to reports, have approved the takeover.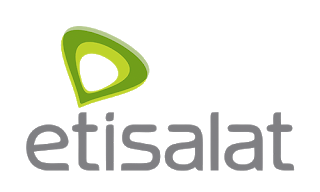 Owing of debt is not something new because even
Nigeria as a country is owing. But what baffles me mostly is that how did
they manage their profits?
According to
Premium Times
, Etisalat collected
loan facility totaling $1.72 billion (about N541.8 billion) in 2015 from Zenith, Guarantee Trust Bank and
Access bank to finance a major network rehabilitation and expansion of its
operational base in Nigeria. However, the company failed to meet the debt
deadline in 2016.
Blaming
their inability to fulfil its obligation to the banks on the current economic
recession in Nigeria. These 3 banks are bench on taking over the 4th
largest telecom provider in Nigeria, Etisalat.
An
insider from NCC said the commission has approved the takeover which is
expected to take place today.
Meaning Etisalat will be owned by these three banks. This
is not a good news but we still await more updates on this.